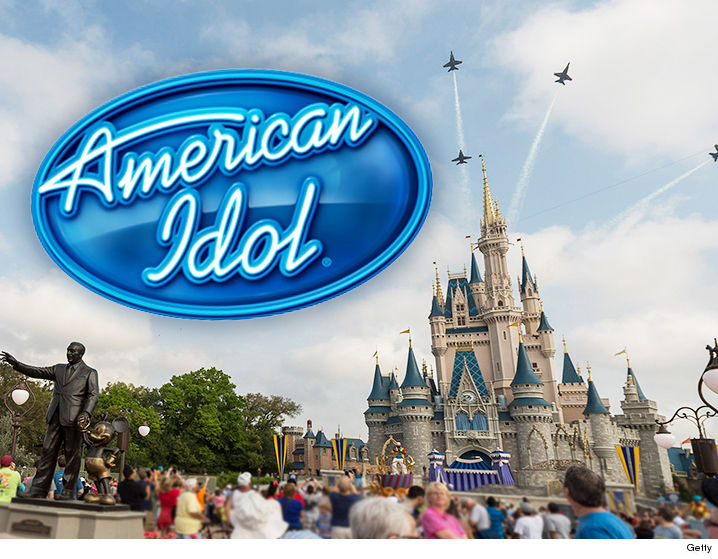 TALENT NEEDED: American Idol Rides Again! // Country Showdown Changes Audition Format – Now Accepting Auditions!
American Idol returns in 2018! The groundbreaking series launched the careers of superstars Carrie Underwood, Kelly Clarkson, Jennifer Hudson, Katharine McPhee, Jordin Sparks, Adam Lambert and Chris Daughtry among many others. Idol alumni are responsible for 14 Grammys, over 60 million album sales, 80 Platinum records, 95 Gold records, 450 Billboard No. 1 hits, 260 million digital downloads, two Golden Globes and an Academy Award. Now, the search is on for the next American Idol. Could it be you?
There are two ways to audition: online or in person–or both! If you want to audition in person, the American Idol bus will be hitting the road this summer! Check out the dates below and click here http://abc.go.com/shows/american-idol/auditions to sign up for Audition Alerts.
Portland, OR – August 17
Orlando, FL – August 17
Miami, FL – August 19
Oakland, CA – August 20
Atlanta, GA – August 22
Provo, UT – August 23
Charleston, SC – August 25
Denver, CO – August 26
Asheville, NC – August 27
Omaha, NE – August 29
Louisville, KY – August 30
Tulsa, OK – September 1
Pittsburgh, PA – September 3
Shreveport, LA – September 4
Annapolis, MD – September 5
Muscle Shoals, AL – September 7
Boston, MA – September 8
Chicago, IL – September 11
New Orleans, LA – September 14
(Locations and dates subject to change.)
http://abc.go.com/shows/american-idol/auditions
# # # # #
To get ready for your audition – Broadway's Sports Tavern has added Saturday night karaoke!!
3978 South Broadway, Englewood, CO – 303-781-5755
# # # # #
10 Famous Singers Rejected By American Idol
American Idol is restarting so to give you some encouragement, we're looking back at 10 famous singers who were initially rejected by the show, but who went on to become mega stars in their own right.
10. Hillary Scott (Lady Antebellum; 'I Need You Now' – 5 Grammys)
9. Colbie Caillat ('Bubbly'; #5 Billboard massive hit!)*
8. Naya Rivera (Glee; character: Santana; cut in the first round)
7. Mary Lambert (Maclemore's hit 'Same Love')
6. Amber Riley (Glee; character: Mercedes Jones)
5. Alex & Sierra (Winners of the X-Factor; rejected separately)
4. Coltin Swon (Duo with his brother Zak – The Swon Brothers; third place on The Voice)
3. Alan Richton (successful acting career)
2. Mickey Guyton (2016 Breakout country star; 'Better Than You Left Me')
1. Tori Kelly (Grammy-nominated star) (Simon described her voice as "almost annoying"!)
Clever News
https://www.yahoo.com/news/video/10-famous-singers-rejected-american-234613824.html
[Videos only but it will remind you who these people were/are now with a sample of their singing and hit songs!]
* From Wikipedia: [Colby] auditioned for American Idol but was rejected at the pre-audition stage and was unable to sing for the judges. The second time she auditioned for the show, she sang her own original song, "Bubbly", and was rejected once again. However, Caillat expressed gratitude at the judges' decision, saying "I was shy. I was nervous. I didn't look the greatest. I wasn't ready for it yet. I was glad, when I auditioned, that they said no." The popularity of Caillat's MySpace profile led her to become the number-one unsigned singer in her genre for four consecutive months.
[Editor's note: And just to give you further encouragement, Justin Guarini, who came in second on the first season of American Idol, has NOT disappeared into the woodwork. He is doing quite well on Broadway, having starred in several shows!]
* * * * *
COUNTRY SHOWDOWN CHANGES AUDITION FORMAT – NOW ACCEPTING APPLICATIONS!
Why Enter The Country Showdown? There are many reasons to enter the Country Showdown! First of all, it gives you a chance to get some serious stage experience. Sometimes this has been the only opportunity for an aspiring singer to get up and sing in front of someone other than their mom! If you write songs, this is a good place to have an audience hear those songs and to get some serious and honest feedback on the value of those songs.
There are no age limits to enter the Country Showdown, a competition that is looking for singers from all walks of life. Extra points can be given if you write your own songs as well. Contestants are encouraged to perform their own originals but covers are welcomed, too. A contestant may sing to "tracks" or they may play their own instrument (or have someone play to accompany them) at the local level. Each contestant may perform two short songs.
For more information, please go to http://www.CountryShowdown.com and click on the "Contestants" tab. Or you may call Jackie Phillips at KBKZ, 719-846-3355 to discuss with him. There is a one-time $30 entry fee which may be paid when you turn in your video.
http://www.countryshowdown.com