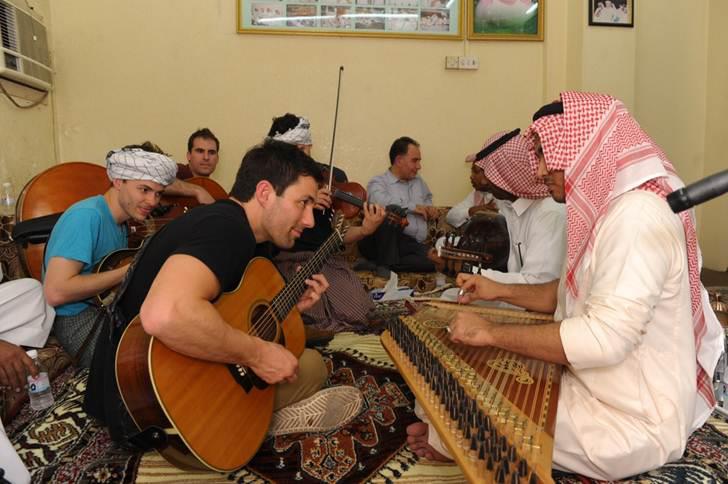 TALENT NEEDED: Applications Now Open for the 2018-2019 Tour Season of American Voices
AMA is an international exchange program designed to communicate America's rich musical contributions and diverse culture to audiences around the world. Approximately 15 ensembles will be selected to embark on a 15-day multi-country tour, where they will engage with international audiences through public concerts, interactive performances with local musicians, lectures and demonstrations, workshops, jam sessions, and media interviews.
American Music Abroad is a partnership between American Voices and the U.S. Department of State's Bureau of Educational and Cultural Affairs (ECA). The mission of the American Music Abroad program is to facilitate cultural exchange via musical performance and educational outreach. The ensembles selected will conduct regional cultural exchange tours in Africa, Asia, Eastern Europe, Central and South America, and the Middle East for approximately one month. As part of the program activities, selected ensembles will perform high-profile public concerts, engage in intensive collaborations with local musicians, lead jam sessions, appear in the media and offer educational activities such as workshops, music business training for aspiring musicians and motivational and education programs for under-served youth.
Prior to the respective tours, each ensemble will participate in the American Music [email protected] program in Washington, D.C., which includes a concert or education program in a local school or community center and an orientation at the U.S. Department of State. All events nationally and internationally may be recorded, posted on social media and broadcast non-commercially.
American Music Abroad tours operate under the official auspices of the U.S. government. The U.S. Department of State funds international travel, hotels and an allowance for meals and incidental expenses. In addition, a tour honorarium of $200 per day spent on the road is awarded to each individual musician in an ensemble. American Voices organizes the tours with the input of ECA/State Department and the participating U.S. Embassies and Consulates.
An independent panel, including professional musicians and arts educators, alumni of previous American Music Abroad tours, and representatives of ECA and American Voices, will adjudicate the preliminary and final round selections.
Share your music with the world. Applications are now open for the 2018-2019 Tour Season. Apply now: http://amvoices.org/ama/apply/