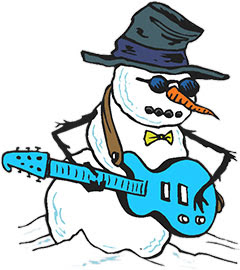 TALENT NEEDED: CBS is Looking for Blues Fans to Serve on Our Board of Directors
The Colorado Blues Society is looking for Blues fans interested in serving on our Board of Directors. All officers positions – President, 2 vice presidents, Treasurer and Secretary are up for election as well as several Directors at Large. We meet once a month (2nd Tuesday each month) at 7:00 p.m. at KGNU in Boulder. We also communicate via email to discuss issues as they come up. We need folks that have some time to give to the Board.
We have a number of committees that members serve and lead – Membership, Public Relations, Education, IBC, Media, Merchandise – with an immediate need for help in the Merchandise area, although we are always open to new ideas and areas we can expand to.
The most important quality is a willingness to participate and help in most any area. The Colorado Blues Society was the Blues Foundation's Blues Organization of the Year in 2013.
Interested? Send an email to Wolf at [email protected]
Or
[email protected]
and tell us about yourself.
CBS is a 501(c)(3) non profit that supports the Colorado Blues community.