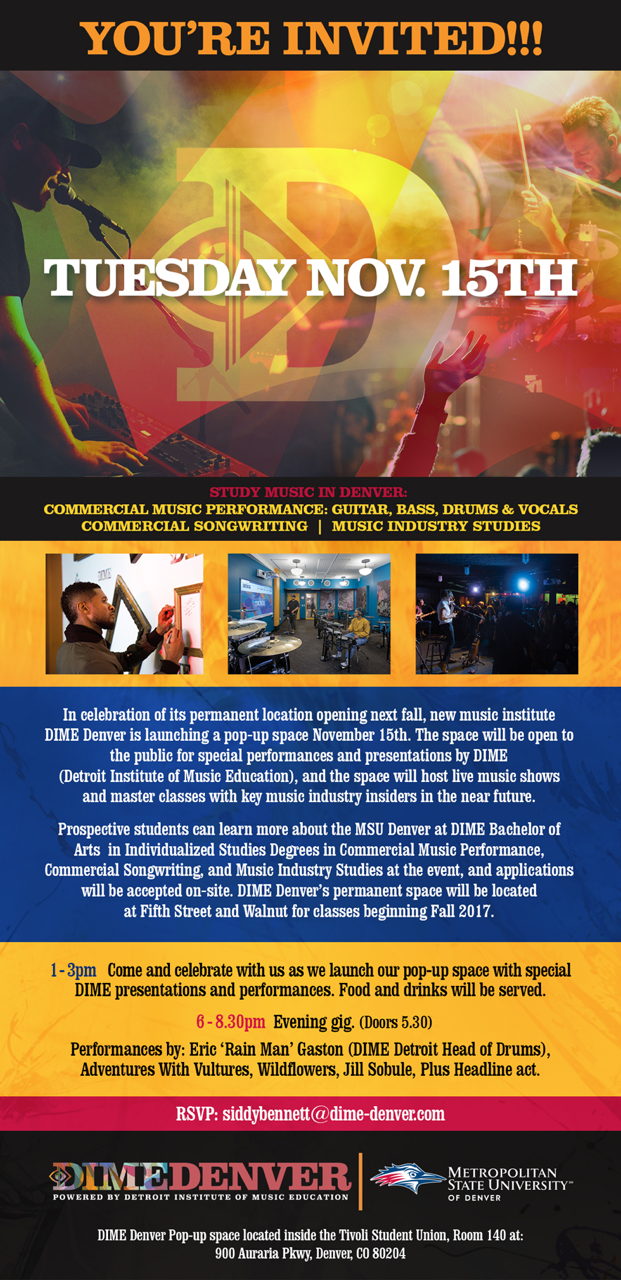 TALENT NEEDED: DIME Denver Looking for Instructors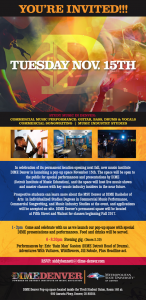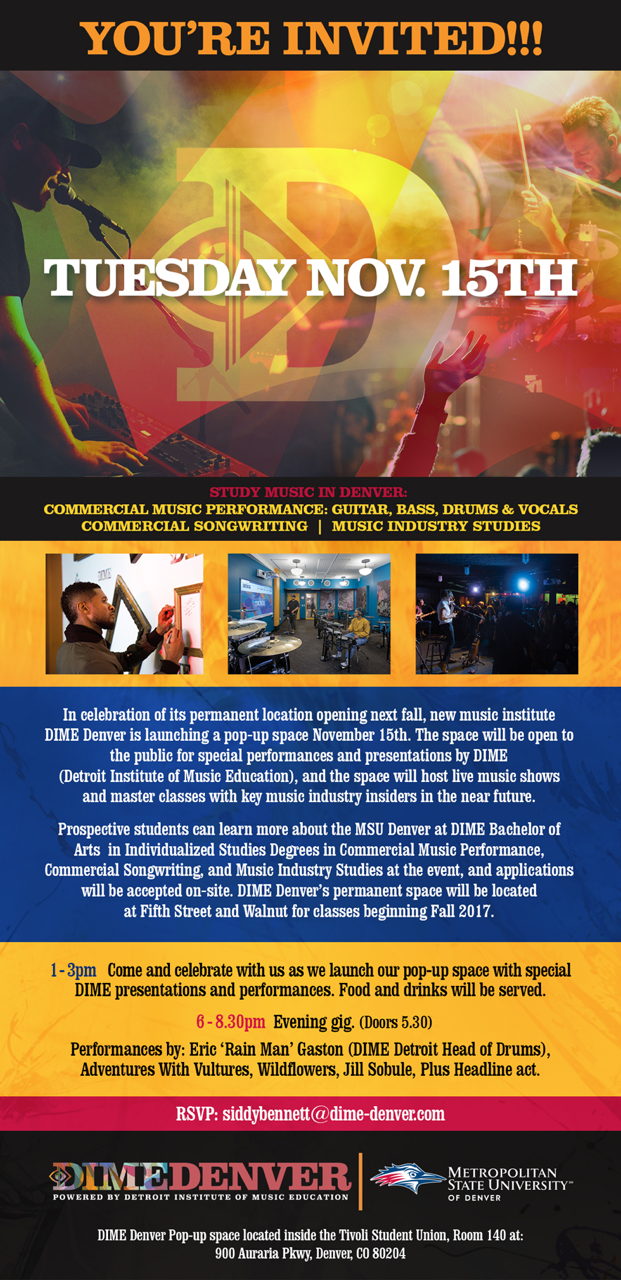 My name is James Ashbury and I am the head of recruitment for DIME Denver. DIME Denver (powered by the Detroit Institute of Music Education) is a music institute like no other – custom built for serious musicians who desire a long-term, professional career in modern music. The courses are designed to build strong musical foundations, which will lead to long and sustained careers in the music industry alongside gaining academic qualifications.
We are currently looking for additional instructors to teach this September (songwriting, music industry studies, bass, drums, guitar & vocals). If you wouldn't mind passing the job listing around to anyone who would be interested that would be great!
To apply you have to submit your resume/ cover letter and documents via the MSU website to complete your application. Here is the link – https://www.msudenverjobs.com/postings/7568
Also if anyone would like to find out more about DIME Denver, our website has all the information – http://www.dime-denver.com
All the best,
James Ashbury, Pop Up Shop Manager and Head of Student Recruitment
w- (303) 6231600
m- (720) 492-8921
[email protected]