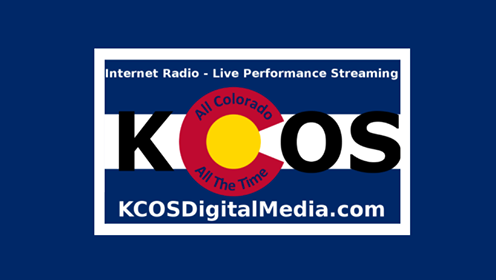 TALENT NEEDED: KCOS Digital Media Looking for Colorado Music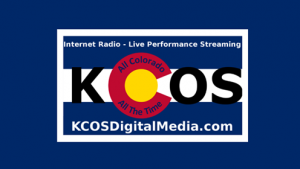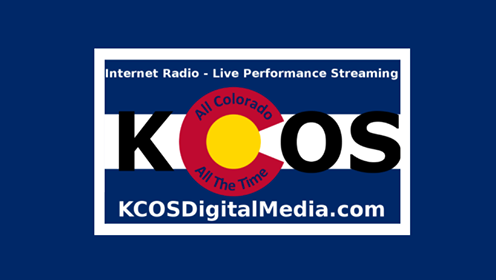 I have heard this off and on so much it makes me wonder a bit. We started KCOS Digital Media to unite and play the music of what started out just being southern Colorado music. We are now playing around 400 bands and solo artists from all over the state 24/7. We all rely on this medium and word of mouth. We very rarely hear bands share or say to their fans, "Hey! All of our music is being played on internet radio..". Our station plays GREAT music because it YOUR music. Help us help you… no matter how many likes you have tell your friends! THIS is how we grow! And to those that do talk about us, THANK YOU!
Mark White
On Facebook, 2/06/18

Contact Us to Schedule Your Own Show
To book a show, select the Upcoming Events page from the menu, review the events list for a Wednesday night that is not booked, then send an email using the Contact Us page requesting the night you want. Please include contact information and links to your bands social media sites (FaceBook, YouTube, BandCamp, ReverbNation, etc.). By booking a show with us, you agree to let us stream your interview and performance show over our internet radio station and social media sites such as YouTube and FaceBook Live. We will contact you to confirm the show date and collect any music you would like to be aired on the internet radio station and include it in our rotation.
February 7th – Show featured COMBO member Nordic Daughter!
Find us, like us, follow us…
● The Beat Goes On – Weekly Event Facebook Page (http://bit.ly/KCOSFacebook)
● Southern Colorado Musicians and Artists Cooperative – Over 6,500 FaceBook members (http://bit.ly/SOCOMACFacebook)
● Southern Colorado Musicians and Artists Cooperative – Our YouTube Channel (http://bit.ly/SOCOMACYoutube)
● World Wide Blues – All Blues Sunday FaceBook Page (http://bit.ly/WorldWideBluesFB)
http://www.kcosdigitalmedia.com