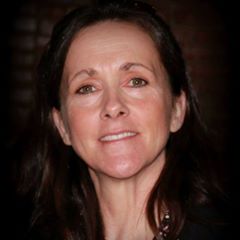 TALENT NEEDED: Liz Barnez Starts Songwriter-in-the-Round Series in Fort Collins
Liz Barnez on Fb, 10/08/18: Hey, Fort Collins friends! Mark your calendars for Wednesday, Oct. 17th. I will be hosting a songwriter in the round show on the 3rd Wednesday of every month (each month will have a different line-up of songwriters) at The Magic Rat in the Elizabeth Hotel, 7:00 to 9:00 p.m. The October 17th line-up is me, Justin K Roth, Alysia Kraft, and Taylor Sims. It's gonna be a good one. These shows are meant to be listened to… so come with your listening selves. Songwriters will take a turn, tell a little about their song and then share a song.
Other folks on the stage might lend a harmony, a little guitar/mando/keys/zither/tuba, a little percussion, etc. It's all very intimate and spontaneous. And it's about THE SONG!!! I am so excited to be able to host! This show is free to the public! Thanks always to the wonderful music team at Bohemian Foundation/The Music District for supporting this idea!
See ya at The Magic Rat for some musical magic!
Liz
The Elizabeth Hotel
111 Chestnut Street
Fort Collins, CO 80524
Phone: 1-970-490-2600
(In Old Town Fort Collins)
http://www.theelizabethcolorado.com