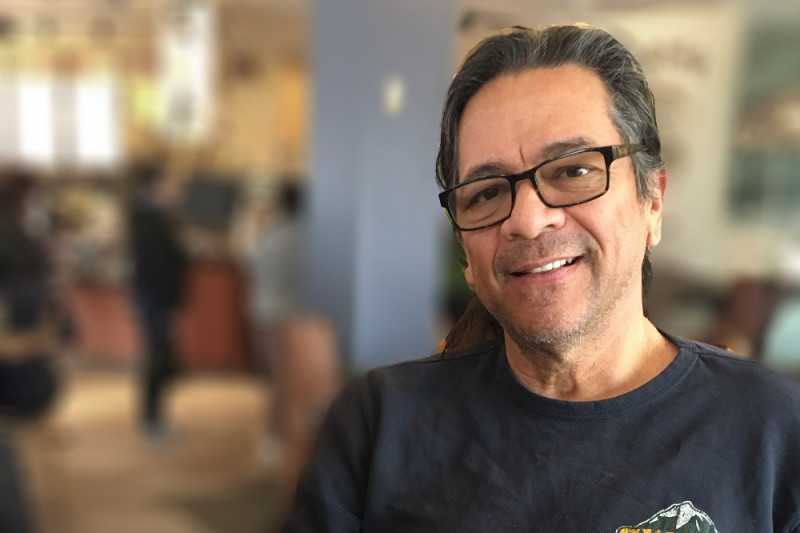 THOUGHTS & PRAYERS: Go Fund Me Set Up For Guitarist Roe Miranda – Suffering From Kidney Failure
From Roe Miranda on Fb, 1/29/18: Ok, so you've been wondering what I'm doing or hiding under a rock. Well, gonna cut to the chase. Dr. says I have kidney failure because of my high blood pressure. So now I'm taking meds and not doing so great. They say I just have to get used to them. Now that I have announced this info, insurance won't pay for it and I'm not having any support for the choice of care I have chosen to follow.
I need help to pay for Stem Cell therapy and feel very positive and optimistic that this is the only medical road for me. Yes, it's controversial and a less traveled way. I already know about the conventional procedures.
For those who kind of don't know me, some know me as a guitar player in Houston and Denver. Some know me as a music teacher and music store owner. Some know me as a therapeutic massage therapist from Canyon Ranch, Aspen Club and Yampa Spa. Some know me as an Owner Op truck driver for Landstar. But in my heart, I am a guitar player. And now I need your help to dive into the unknown. I want you to know this plea for help is very hard for me – because helping someone else comes easy for me and asking for help is foreign to me. But before all else, I thank you for reading this plea for help. Yes, I'm scared but I know with your help, love and prayers, all is well.
I want to thank my friend Brad Rushing who has helped me in so many ways and helped me launch the Go Fund Me page.
Thank you so much. I love you guys,
Roe
From Brad Rushing: This is Roe's Go Fund Me page: https://www.gofundme.com/roemiranda