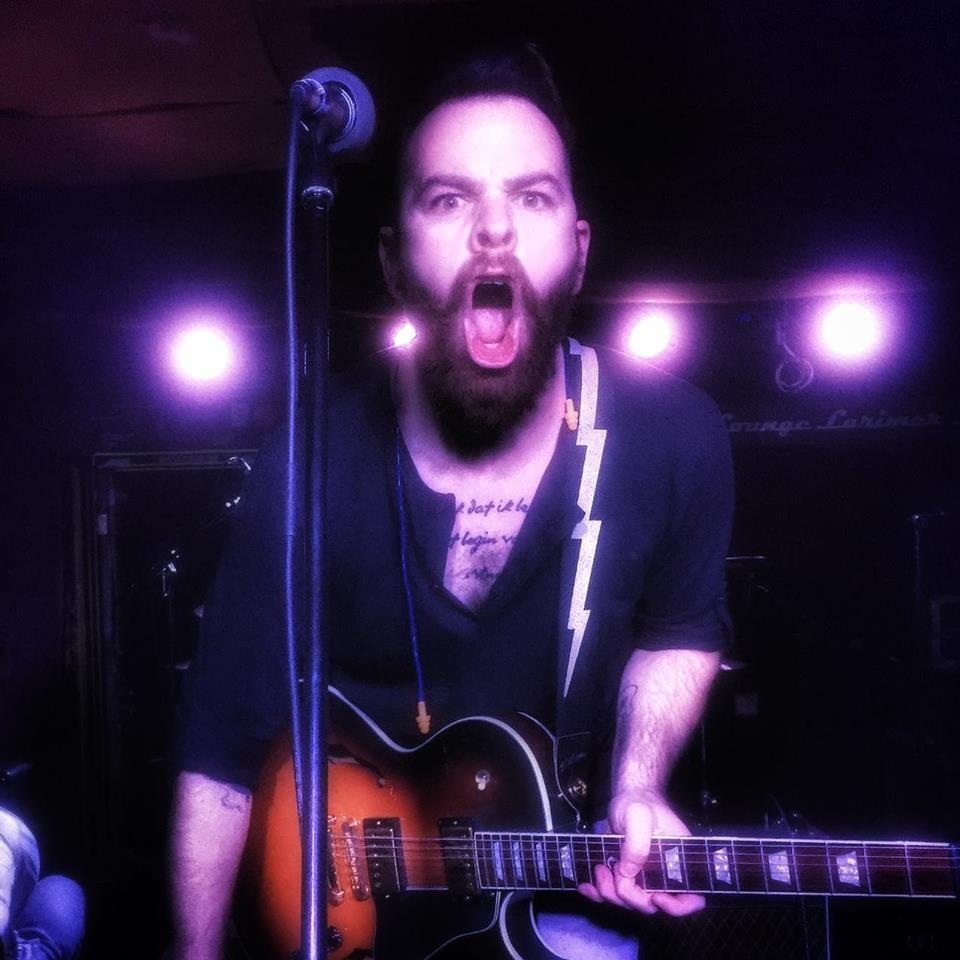 XX: NEWS NOTES: COMBO Member "The Hollow" Recording New Music at Evergroove // Milwaukee Company Buys Denver Event-Production Firm // Summer Concert Season and Beyond: 7 Storylines, Trends to Watch // Rare, Unreleased Michael Jackson Album Goes Up for Auction // Michael Jackson's Estate and CBS Team for Animated Halloween Special
The Hollow is excited to be recording new music next weekend with our friends at Evergroove, and we will then be broadcasting live on Sunday, 7/16 at 6:00 p.m. MDT.
You can RSVP for updates at http://thehollow.com/evergroove
You can join the Facebook event here.
Broadcast will go live at http://evergroove.com/live
AND you can find our EPK here.
Angela Whaley, Manager
The Hollow
* * * * *
Milwaukee Company Buys Denver Event-Production Firm – Denver Business Journal
Former DSI owner Bret Dowlen will now head the Denver location's packaging, digital signal processing and systems deployment operations. ""I'm looking forward to emerging from the complexities of ownership and returning to the principles that are important to me…"
https://www.bizjournals.com/denver/search/results/_company/DSI+Event+Group?market=denver&q=Bret+Dowlen
* * * * *
Summer Concert Season and Beyond: 7 Storylines, Trends to Watch
No Cellphone, No Problems
In the past year, Bob Dylan fans who tried to take a photo of him in concert have been either asked by security to delete them – or kicked out entirely. Dylan is just one artist taking a no-nonsense policy toward phones: Haim and the Lumineers have enlisted Yondr, a company that makes tiny pouches that fans place their phones inside upon arrival at a concert. They stay locked until security unlocks them at a kiosk after the show. "It's important fans are participating rather than experiencing it through a screen," says Lumineers manager Christen Greene.
Festivals Will Take You Higher
You'll need one item to enter the Cannabis Country Fair in Northern California in July: a doctor-prescribed medical-marijuana card. Once inside, you'll be able to see bands like Portugal, The Man, and test out strains of weed from more than 50 vendors. As more states legalize, the music industry is exploring how to profit off pot sales. Companies like Origin Therapeutics are already striking deals between promoters and dispensaries so they can sell pot at concerts after it's fully legalized in California in January. "It's coming soon," says Jonathan "JJ" Jones, who staged Weedmaps Oasis, a private pot event near Coachella that drew celebs like Kendall Jenner. "It'll rival beer sales."
By Steve Knopper
Read the whole 7 Storylines Here:
http://www.rollingstone.com/music/lists/summer-concert-season-beyond-7-storylines-trends-to-watch-w490433/no-cellphone-no-problems-w490435
[Thank you to Alex Teitz, http://www.femmusic.com, for contributing this article.]
* * * * *
Rare, Unreleased Michael Jackson Album Goes Up for Auction
An album containing nine unheard Michael Jackson songs will be auctioned off by New York auction house Gotta Have Rock and Roll later this month. The album, which appears as a blank disc with the word "Bible" written in pen, is one of many Jackson items available to preview before a public online auction that lasts from July 19th to 28th.
The unreleased songs appear on a CD that was in Jackson's possession. Alternate mixes of the three songs on the recording have already surfaced: "Monster," "Breaking News" and "Keep Your Head Up" all appeared on Michael in 2010. The other nine tracks, all of which are reportedly master quality, have not been released.
The starting bid on the unreleased album is $50,000, though organizers tell Rolling Stone that they expect the final price to go as high as $1 million. Whoever takes home the CD will not own rights to the music, so the winning bidder cannot distribute the recording. According to the auction house, the album was obtained by "the personal friend and personal assistant to Michael whose family was very close to Michael for many years, traveling all over the world with him." When reached for comment, a rep for Gotta Have Rock and Roll said Jackson's friend wished to remain anonymous.
The latest Jackson album is one of many items of pop memorabilia obtained by Gotta Have Rock and Roll for the upcoming sale. Other Jackson items include hand-drawn self-portraits, clothing, his "personally owned teddy bear" and a "Best Daddy in the World" Oscar statuette given by his children.
The auction will also include the handwritten letter Tupac sent to Madonna while in prison in 1995 in which the rapper discusses the reasons for their breakup. That letter is expected to sell for over $100,000.
Two albums of Jacksons' songs have come out since his death in 2009. The first, Michael, was a source of controversy: several longtime Jackson associates believed that the vocals on some songs – notably "Breaking News," included again on this album for auction – did not actually belong to the King of Pop. In an interview with Rolling Stone, Will.i.am, who worked with Jackson during the 2000s, said the new record was "not Michael Jackson," before adding flatly, "it disgusts me." Jackson's brother Randy also questioned the authenticity of the vocals.
In response to these concerns, Howard Weitzman, a lawyer for the Jackson estate, went so far as to release a statement saying that "one of the best-known forensic musicologists in the nation" – Weitzman did not name the investigator – had determined that the vocals belonged to Jackson.
The follow-up album, 2014's Xscape, did not set off as many high-profile arguments. A-list producers like Timbaland, Stargate and Darkchild filled out tracks that Jackson started between 1983 and 1999. Lead single "Love Never Felt so Good" climbed to Number Nine on the Hot 100.
Michael Jackson Unreleased Album Track List
1. "Monster"
2. "Breaking News"
3. "Stay"
4. "Keep Your Head Up"
5. "Everything's Just Fine"
6. "Black Widow"
7. "Burn Tonight"
8. "All I Need"
9. "Water"
10. "Let Me Fall in Love"
11. "Ready to Win"
12. "Soldier Boy"
https://www.yahoo.com/music/rare-unreleased-michael-jackson-album-142000511.html
# # # # #
Michael Jackson's Estate and CBS Team for Animated Halloween Special
CBS is looking to the music of Michael Jackson for its next project. The network has teamed with the estate of the late pop star for a new animated special for which his extensive discography will serve as the soundtrack, it was announced Tuesday.
Titled Michael Jackson's Halloween, the hour-long telecast will follow millennials Vincent (MacGyver star Lucas Till) and Victoria (Kiersey Clemons), who meet "accidentally" on Halloween night and find themselves, along with Ichabod the dog, at a mysterious hotel located at 777 Jackson Street called This Place Hotel. Once inside, Vincent and Victoria go an unexpected, magical adventure of personal discovery, culminating in a spectacular dance finale featuring an animated Jackson.
CBS has tapped a variety of network stars past and present for voice roles, including Christine Baranski, Alan Cumming, Jim Parsons, Lucy Liu, George Eads and Brad Garrett.
Optimum Productions created the special and will produce, with animation production by Hammerhead. John Branca and John McClain, co-executors of the Estate of Michael Jackson, will exec produce. Daniel Chuba will serve as producer, and Mark A.Z. Dippé is attached to direct.
The special will air sometime this fall.
Since Jackson's death in 2009, his estate has continued to release new projects featuring the pop star, most notably the concert film This Is It, which was released shortly after his passing and showed his final days rehearsing for what was to be a new tour of the same name. More recent releases include Michael Jackson Live at Wembley July 16, 1988 in 2012 and a 25th anniversary special for his album, Bad, released the same year.
In recent years, Jackson's children have also stepped into the spotlight, with his daughter Paris making her acting debut on Fox's Star and appearing on the cover of Rolling Stone and his son, Prince Michael Jackson, serving as a correspondent for Entertainment Tonight.
By Kate Stanhope | The Hollywood Reporter
https://www.aol.com/article/entertainment/2017/07/11/michael-jacksons-halloween-special/23025327/