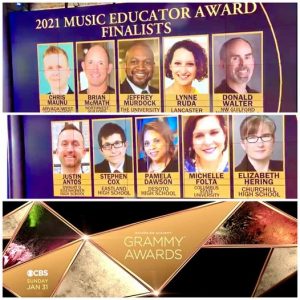 BREAKING NEWS!!! It was announced on CBS This Morning that Chris Maunu of Arvada West High School has been nominated for "Music Teacher of the Year" for the Grammys!!! We congratulate you once again, Chris, for this honor. Doubly-hard to be a teacher of any subject in this climate but to try to teach music remotely and "socially distanced" has to be a super big challenge. We'll be watching the Grammys with fingers-crossed for you!
.
Tuesday, December 8th was "Colorado Gives Day". We want to thank our COMBO members for pitching in and helping us out! Your contributions are so genuinely appreciated! We'd also like to thank Board Member Alex Teitz for volunteering to take over the Secretary's job. We'll try to take it easy on him!
.
88th Avenue Drive-in: Jack Frost – Fred Claus – A Christmas Carol (1938) (12/11 thru 12/20 then they shut down until next spring!)
.
COMBO member Nataliya Johnson: I defeated COVID-19! I defeated COVID-19! It was horrible, guys, but I survived! I want to eat a large piece of cake with [whipped] cream and a cherry on top!
.
COMBO is about the LOVE of Music. Our mission is to assist musicians with the ins & outs of the music industry. We have a board of dedicated and knowledgeable musicians and others in the Music Industry. We offer guidance and advice to help musicians advance their careers whether it be in writing, performing, teaching, or recording and sound engineering! Our articles represent some phase of the music business that could effect musicians – all musicians – everywhere. Our motto: Elevate Your Musical State!
.
Talent Needed:
● Free People Records is Looking for Songs for Their Compilation Album – Deadline Dec. 13th
https://www.fm4fp.com/
.