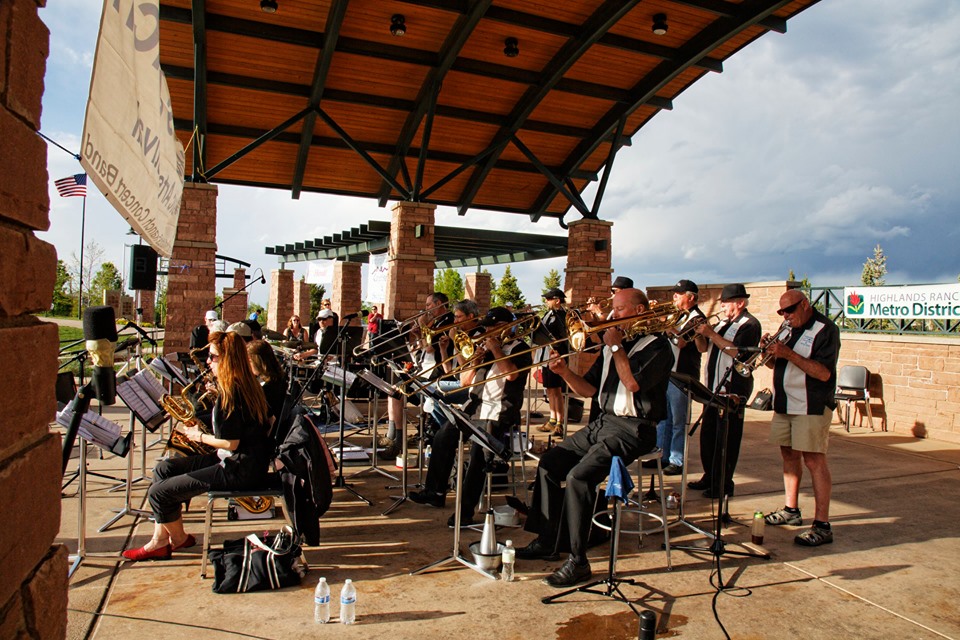 EVENTS: 14th Annual Highlands Ranch Music Arts Festival Happens This Weekend
The 14th annual Highlands Ranch Music Arts Festival happens June 22 & 23 at Civic Green Park, 9370 South Ridgeline Blvd., Highlands Ranch, CO 80129! Join us for two days of music and fun featuring local artists and vendors at a family-friendly festival in the heart of Highlands Ranch. Admission is free, and all are welcome at this two day celebration of live music and art.
We've got a line up of 15 regional bands that will play music ranging from jazz, big band, show tunes, pops, and patriotic music. Hope to see you there!
#freeconcert #coloradomusic #highlandsranchcolorado
Come hear some of the great talent located in the Denver Metro Area!
Performance Schedules
Saturday, June 22nd | 11:00 a.m. – 7:00 p.m.
11:00 am – The Original Cowboy Band
12:00 pm – The V.F.W. Band of Colorado
1:00 pm – Golden Eagle Concert Band
2:00 pm – Over the Hill Concert Band
3:00 pm – Mile High Big Band
4:00 pm – Dixie Street
5:00 pm – The Blue 88s Big Band
6:00 pm – Swing Shift
Sunday, June 23rd | 11:00 a.m. – 6:00 p.m.
11:00 am – John Phillip Sousa Band of Colorado
12:00 pm – Academy Jazz Ensemble
1:00 pm – Rootin' Tootin' Dixieland Band
2:00 pm – Highlands Ranch Concert Band
3:00 pm – Rocky Mountain Brassworks
4:00 pm – Denver Concert Band
5:00 pm – Thornton Community Band
What to Expect: Enjoy diverse live music from 15 groups performing Jazz, Swing, Blues, Show Tunes, Movie Music, and Classics.
Grab something to eat or drink, and explore handmade fine art and crafts at the Festival Marketplace featuring local businesses.
Enjoying Civic Green Park
We recommend bringing lawn chairs or a beach blanket to claim your spot in the open green space. Please leave all pets at home (unfortunately, our four-legged friends are not allowed at Civic Green Park). The show goes on regardless of the weather, so pack SPF or a windbreaker accordingly.
How To Get Here
Free parking is available at the RTD garage in Town Center and the RTD lot across from the library.
Thanks to Joel Klein for providing this information to COMBO!
http://hrconcertband.org/festival/