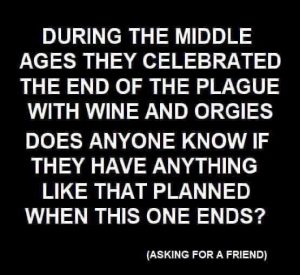 ANNOUNCEMENT: Due to circumstances beyond our control, the Program Committee of COMBO has decided to cancel the meeting set for this Monday, August 24th. We will reschedule the discussion of the Lack of Diversity on the Booking/Buying Side of the Colorado Music Industry until a later date. Our sincerest apologies if this causes anyone a problem.
COMBO is about the LOVE of Music. Our mission is to assist musicians with the ins & outs of the music industry. We offer guidance and advice to help musicians advance their careers whether it been in writing, performing, teaching, or recording and sound engineering! Our articles represent some phase of the music business that could effect musicians – all musicians – everywhere. Our motto: Elevate Your Musical State!
.
Miss a meeting you wanted to get to? Try Colorado Music Biz's general YouTube channel:
https://www.youtube.com/channel/UCZWXnO5WKAH5ORlMLunli3A
Get the full stories on COMBO's website under the heading "Talent Needed":
● The Late Show with Stephen Colbert Looking for a Music Producer
● Durango Songwriters Expo: A Virtual Song Submission Opportunity…
● Cervantes Looking for Designer for their Merchandise
● Fort Collins Music Association Wants Your Input – See "Talent Needed" on website
.
Check out COMBO's Calendar for Upcoming Events:
https://www.coloradomusic.org/colorado-music-business-organization-combo/calendar/
.
Events – August 2020
Sa & Su, 22nd & 23rd – Park Hill Art Festival – We are excited to be moving forward in a careful and conscientious manner. http://www.parhillartfestival.com
.
50 artist booths – all socially distanced – everyone wearing a mask. This outdoor juried fine art/fine craft show will once again be presented on the grounds of the Park Hill Masonic lodge. The grounds are located on Montview Blvd between Dahlia and Eudora street in Denver. Paintings * Sculpture * Jewelry * Ceramics * Metal & Woodwork
.
Mo, 24th – COMBO General Meeting – via ZOOM – Cancelled
.
Th – Su, 27th – 30th – Tarab Retreat – Colorado Springs – http://www.megyork.com
.
Th, 27th – Richie Furay of Buffalo Springfield, Poco & Souther-Hillman-Furay Band, Live From Richie's House with Friends and Special Guests | Back Porch Sessions from Boulder, Colorado | 7:00 p.m. MDT
.
Sa, 29th – RECORD STORE DAY! Recycled Records, 1067 S. Hover St. C, Longmont, CO 80501 | Open 8:00 a.m. -7:00 p.m. closed | We have a large store so we can easily social distance! Please bring a mask or we have one for you. | https://www.recycledrecordslp.com
August 19, 2020.
.
Artists – August 2020
COMBO Members: Be sure to send us your shows to include in the Calendar! Send full details to info@coloradomusic.org
.
Tu, 25th – Last Call Romance, Holiday Twin Theaters – Drive-In Show!
.
Events – September 2020
We, 2nd – Front Range Chapter NSAI – Colorado Springs – 7:00 p.m. – More details TBA
Fr-Sa – 4th & 5th – FoCoMX 12 – GOING TO ZOOM – See "Events" for details
Mo, 28th – COMBO General Meeting – 7:00 p.m. – More details TBA
.
Events – October 2020
Sa, 10th – Innervision Fundraiser & CD release at Mercury Café – 7:00 p.m.
Get your tickets at http://www.innervisionfm.com | 75% of proceeds go to Innervision, working with disabled musical artists to help with the business of music!
.
BELL RINGERS: Previous article ringing a bell? Look for it on COMBO's Website!
● Warning Signs of Suicide 1-800-273-TALK
● How to Take Care of Your Mental Health During a Pandemic
● COMBO's YouTube Channel Features Videos From Our Meetings and Friends
● Updates to the COMBO Resource Pages – List Your Business – Free!
● COMBO's Featured Songs for August 2020
● Hear Neil Young's Anti-Trump Song 'Lookin' For a Leader 2020
● Breckenridge to Require Permitting for Virtual Events
● Elijah McClain's Family Files Civil Rights Lawsuit Against Aurora, Colorado
● Why Luke Bryan Calls the Aftermath of Lady Antebellum's Name Change a "Mess"
● Denver Arts & Venues Presents Film on the Rocks – The Drive-In
● Initial Impacts of the COVID-19 Crisis on the Music Industry in Colorado and the Denver Metropolitan Region
● The Summer of No Music: Loss of Concerts Makes Denver Question Its Cultural Identity
● Denver Dept. of Public Health Cites More Businesses for Violating Governor's Public Health Order
● Smash Mouth Say "Fuck That Covid Shit" As They Play Packed Out Concert
● Johnnie Johnson of Innervision Asks for a Guitar for a Disabled Artist
● Kanye West Met With Kushner as Rapper Eyes 2020 Election Spot
● Trini Lopez, Singer of If I Had a Hammer, Dies from COVID-19
● FoCoMX In-Person Music Festival Cancelled, Offers Alternative Live Music Concert Series