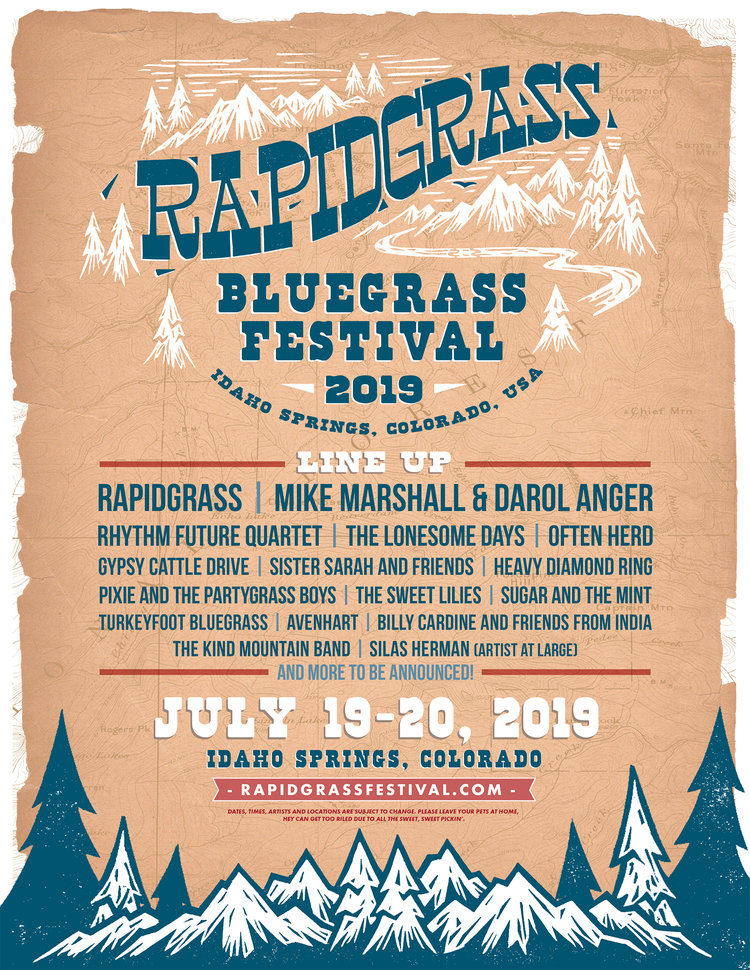 EVENTS: Calendar and Bell Ringers for July 18, 2019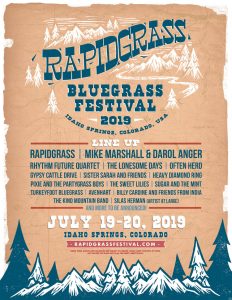 On Friday, July 26th, Herman's Hideaway will be holding a Celebration of Allan Roth's life starting at 7:00 p.m. Allan was a mainstay on the Denver Music Scene and is missed by so many besides his family. The event will feature The Railbenders, Carolyn's Mother, IRIE STILL, and Mike River. Celebrate and honor Allan's life with us! For more info, check the Events Calendar below.
.
COMBO is about the "Business" of Music. Our mission is to disseminate information that musicians need to know in order to advance their own careers! Our articles represent some phase of music business that could effect musicians everywhere.
.
PLEASE! Don't kill yourself. Call a friend, wait until after midnight, get a lot of sleep, or call 1-800-273-TALK. Suicide is a permanent solution to a temporary problem. You have a purpose in life – you will find it but you need time. Trust us – You'll be glad you stayed alive at some point in the near future. Walk outside and look at the stars and think how much you will miss them. (And NO – you won't be one of the stars…)
.
Talent Needed:
● COMBO's 7th Annual Songwriting Contest ends August 1, 2019 – Only 2 weeks left to enter!
● SCFD Teen Council looking for teen reps – see Talent Needed
● 2019 Glendale Throwdown Showdown – August 5, 6 & 8th – See Talent Needed
● SXSW 2020 Music Festival Showcase Now Accepting Submissions – Deadline Sept. 13th
● Open Stage for Country Music Lovers – Thursday nights at 6:00
● Jazz Jam at Bear Creek Distillery, 4th Thursday of the Month
● www.Durango-Songwriters-Expo.com – In BROOMFIELD, Oct. 3-5, 2019
● Tarab Retreat – Sept. 6-8, 2019 | https://tarabretreat.com | Sign up by July 31st
● Rupp's Drum Clinic with Hannah Welton – July 31st | Call 303-756-5777 for tickets
● Denver's School of Rock: Fall Season Scholarship Applications Now Available
● Perform at the Canadian Music Week Showcase 2020 – see Talent Needed
.
Featured Members for July 2019: Cass Clayton | Steve Glotzer
.
Events – July 2019:
For a listing of Blues Events, go to http://www.coblues.org
.
Thru the summer: Free shows at Levitt Pavillion, Ruby Hill Park, Denver
http://www.levittpavillion.com
.
Thru the summer: City Park Jazz – Free shows | Go here for the full schedule: http://www.cityparkjazz.org/2019-calendar
.
Now through August 6th: Central City Opera 2019 | https://centralcityopera.org/
Colorado Premiere of Benjamin Britten's "Billy Budd" Opening July 13
.
Fr – Sa, 19th & 20th – Clear Creek Rapid Grass Festival in Idaho Springs
http://www.rapidgrassfestival.com
.
Fr-Su, 19th – 21st – Denver County Fair – Nat'l Western Complex | http://denvercountyfair.org
.
Su, 21st – 21st Annual Blues & BBQ for Better Housing – Edgewater
.
Su, 21st – 2019 Biennial of the Americas Festival @ Levitt Pavilion | https://www.biennialoftheamericas.org/
.
Fr, 26th – Celebration of Allan Roth's Life: Rock in Peace, Allan – at Herman's Hideaway – 7 pm
w/ The Railbenders, Carolyn's Mother, IRIE STILL, Mike River | Tickets: $15 and up to VIP https://www.eventbrite.com/e/allan-roth-rock-in-peace-ft-railbenders-carolyns-mother-reno-div-tickets-64449326671
.
Fr – Su, 26th – 28th – Underground Music Showcases |Weekend passes offer access to FOUR outdoor stages, over 200 bands to be announced, as well as 20+ Indoor venues! https://www.undergroundmusicshowcase.com/tickets
.
Su, 28th – Balanced Breakfast UMS: Beginners/Annie Phillips/Dressy Bessy: 1:00 p.m. at the Mutiny Information Café, 2 South Broadway, Denver (during the UMS)
.
We, 31st – Rupp's Drum Clinic with Hannah Welton | Call 303-756-5777 for tickets
.
Artists – July 2019:
Th, 18th – Laurie Dameron at Pancho & Lefty's, Grand Lake, CO – 7:00 to 10:00 p.m.
Sa, 20th – Laurie Dameron at Squeaky B's, Grand Lake, CO – Noon to 3:00 p.m.
Sa, 20th – JJ Fraser at Winston's (Baker St.), 8101 E. Belleview, DTC – 1:00 to 4:00 p.m.
Su, 28th – Laurie & Lorrie Duo at Cheesman Park Arts Festival, Denver – 9:30-10:30 a.m.
Sa, 27th – Rudy Grant Band at Mile High Market Place, 88th & H76 – 12 to 3:00 p.m.
Sa, 27th – Rachel Alena Duo at https://www.porwinehouse.com/ Louisville – 7:30-10:30 p.m.
Tu, 30th – JJ Fraser – indoors at the Belmar | 8-12 p.m.
We, 31st – Laurie & Lorrie Duo at Benbrook Plaza (f/k/a Barlow Plaza), Estes Park – 5:30 p.m.
.
Events – August 2019:
Sa, 3rd – Taste of the Middle East Festival, Centennial Park, Centennial, CO
Sa, 3rd – Carbon Valley Music & Spirits Festival, Dacono, Colorado
Mo, Tu & Th, 5, 6 & 8 – 2019 Glendale Throwdown Showdown – See Talent Needed
Fr-Su, 9th – 11th – Guitar Town, Copper Mountain
Fr-Su, 9th – 11th – New West Fest / Bohemian Nights, Olde Town, Fort Collins
Fr-Sa, 9th – 10th – Wheat Ridge Carnation Festival – http://thecarnationfestival.com
Sa, 10th – Sweetwater Blues & Brews, Rock Springs, WY
Fr, Sa – 16th & 17th – Durango Blues Train II, Durango to Silverton, CO
Sa, Su – 24th – 25th – Trinidaddio Blues Festival, Trinidad, CO | COMBO member Mitch Rivers suggests this: https://onespiritorigin.com/product/vip-blues-bus-trip/ – sounds like fun!
Mo, 26th – OneRepublic w/the Colorado Symphony at Red Rocks – Tickets on sale now
Th, 29th – 2019 Biennial of the Americas Festival | https://www.biennialoftheamericas.org/
Fr-Sa, 30th – 31st – Taste of Colorado – Civic Center, Denver
End of Aug, first of Sept. – I Slept With the Band Festival, Saratoga, WY and Alcova, WY
.
Artists – August 2019:
Th, 1st – Laurie Dameron at Benbrook Plaza (f/k/a Barlow Plaza), Estes Park – 5:30-7:30 p.m.
Fr, 2nd – Rachel Alena Band, Belmar Plaza, 464 S. Teller St., Lakewood – 6:00 – 8:00 p.m.
Sa, 3rd – Rudy Grant Band at Cheluna's Brewery, 2501 Dallas Street, Aurora – 7:00 p.m.
Tu, 6th – JJ Fraser – indoors at the Belmar | 8-12 p.m.
Sa, 17th – School of Rock Denver – "Tribute to Jimi Hendrix" – 3 Kings Tavern – 1:00 p.m.
Sa, 17th – Rachel Alena Band – http://www.liquidmechanicsbrewing.com/ | 3:00 – 5:00 p.m.
Sa, 10th – JJ Fraser at Winston's (Baker St.), 8101 E. Belleview, DTC – 1:00 to 4:00 p.m.
Su, 18th – Rudy Grant Band at CCMHOF Festival, Dougie's, 10217 Quivas St. – 2:00 p.m.
Tu, 20th – JJ Fraser – indoors at the Belmar | 8-12 p.m.
Fr, 23rd – Rachel Alena Band – https://www.bittersweetcafes.com/ 9:00 p.m. til Midnight
Sa, 24th – Denver's SoR – "Monsters of Mock" – Oriental Theater – 11:30 a.m. – and then…
Sa, 24th – Denver's SoR – "American Soul" – Oriental – 4335 W. 44th Ave., 2:30 p.m.
Su, 25th – Denver's SoR – Best of Season Show – Herman's, 1578 S. Broadway, 12:30 p.m.
Su, 25th – JJ Fraser at Winston's (Baker St.), 8101 E. Belleview, DTC – 1:00 to 4:00 p.m.
We, 28th – Rachel Alena Duo – Farmers Market (location TBA) | 5:00 to 8:00 p.m.
Sa, 31st – Rachel Alena Duo – https://www.porwinehouse.com/ | 7:30 – 10:30 p.m.
.
Events – September 2019:
Fr-Sa, 6-8th – Tarab Retreat | https://tarabretreat.com/ | Sign up by July 31st
Sa, Su – 14th – 15th – Telluride Blues & Brews, Telluride, CO
.
Events – October 2019:
.
Events – November 2019:
Sa, 9th – Otis Taylor Trance Blues Festival, E-Town Hall, Boulder, CO
BELL RINGERS: Previous article ringing a bell? Look for it on COMBO's Website!
● Warning Signs of Suicide 1-800-273-TALK
● COMBO's YouTube Channel Features Videos From Our Meetings and Friends
● CCMLLHF Awards in August – Update on Nominees and More
● Open Stage for Country Music Lovers – Thursday nights at 6:00
● Stories Worth the Read
● Spotify Settles Copyright Lawsuits Brought by Songwriters
● RiNo Made Salons: The Business of Being Creative: Anatomy of a Contract
● British Singer Joss Stone Says She Was Deported From Iran
● SRL – Artist Relations Company – May Charge You "Up Front" for Services
● CO Music Festival's 6-Week Summer Concerts of Orchestral & Chamber Music Launched
● SXSW 2020 Music Festival Showcase Now Accepting Submissions – Deadline Sept. 13th
● COMBO Member Rachel Alena Suggests that Music is Good for You!
● Julie Geller's Last Word on Putting "Setting the Stage" on Hold
● Bill Wyman Remembers 'absolutely brilliant' Rolling Stones Bandmate Brian Jones
● From the Beatles to Taylor Swift: Why It's So Hard for Musicians to Own Their Music
● Nipsey Hussle Shooting: Rapper Told Suspect of 'Snitching' Rumors, Court Papers Say
● Featured Songs for July
● COMBO's Next General Meeting? Pop-Up Movie Night With President Barb Dye!
● AWHS Choir Director Chris Maunu Wins Community Media's "Best of the Best" Award
● Colorado Premiere of Benjamin Britten's "Billy Budd" Opening July 13 at Central City Opera
● Denver's School of Rock Announces Performance Programs
● Denver's School of Rock – Upcoming House Band Shows
● Enter the Woodstock 50th Anniversary Contest
● Broadway Roxy Opens in Former Syntax Physic Opera Space
● Are Big Property Tax Bills Painting Denver Arts Districts Into a Corner?
● Alex Teitz's Lead Sheet for July 11, 2019
● Colorado Public Radio Renames and Revamps OpenAir As New Indie Music Station
● 'What's that?': Construction begins on Meow Wolf's Denver location
● Oversharing: How Napster Nearly Killed the Music Industry
● Crowd Funded: Bonnaroo's Charity Arm Marks 10 Years and $7 Million in Donations
● KCOS Radio: Still Playing Colorado Bands and Solo Artists
● The Lowest-Paying Job in Each U.S. State
● Guns N' Roses Drummer Steven Adler Hospitalized After Possible Suicide Attempt
.