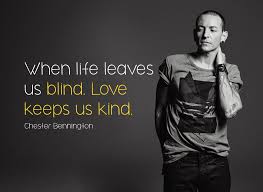 COMBO is about the LOVE of Music. Our mission is to assist musicians with the ins & outs of the music industry. We offer guidance and advice to help musicians advance their careers whether it be in writing, performing, teaching, or recording and sound engineering! Our articles represent some phase of the music business that could effect musicians – all musicians – everywhere. Our motto: Elevate Your Musical State!
.
Miss a meeting you wanted to get to? Try Colorado Music Biz's general YouTube channel:
https://www.youtube.com/channel/UCZWXnO5WKAH5ORlMLunli3A
.
Get the full stories on COMBO's website under the heading "Talent Needed":
● Durango Songwriters Expo: A Virtual Song Submission Opportunity…
● Cervantes Looking for Designer for their Merchandise
● Gritty Rocks Live! Seeking Female Artists for US Livestream Tour
● Texas Troubadour Songwriters Contest – Deadline August 3, 2020
● 2020 Telluride Blues Challenge Entries Now Open! Deadline August 3, 2020
.
Featured Members: $50 Friend Puts Out New Album: In Black and White 2020 // Enzi Puts Out New Single 'Retrograde'
.
Check out COMBO's Calendar for Upcoming Events:
https://www.coloradomusic.org/colorado-music-business-organization-combo/calendar/
.
Events – July 2020
Fr, 24th – Rudy Grant & The Screaming Eagles Band, Aurora VFW Hall, East Colfax @ Tower Road | Country Music Dinner Show – 5:00 to 9:00 p.m. | We do Virus Distancing!
.
Sa, 25th – Denver's Underground Music Showcase – http://www.ums.com
Gone ZOOMING! See Events Category for more info below!
.
Sa, 25th – High Plains Buffalo Jam, Terry Bison Ranch, Cheyenne, WY [See "Events"] .
Mo, 27th – COMBO ZOOM meeting – Discussion on Diversity in the Music Business
.
Artists – July 2020
COMBO's Cary Morin Updates Livestream dates: https://www.youtube.com/user/carymorin
Wednesdays at 3:00 p.m – Live From Maple Street at Facebook and YouTube: https://www.facebook.com/CaryMorinBlues/
https://www.youtube.com/carymorin
.
Saturdays at 7:00 p.m. – Live From the Launching Pad at Facebook and YouTube: https://www.facebook.com/CaryMorinBlues/
https://www.youtube.com/carymorin
.
Events – August 2020
Su, 2nd – Vintage Voltage Expo / Colorado Guitar Show – Show POSTPONED – See "Events"
Fr-Su, 7th – 9th – Colorado Black Arts Festival virtual experience! Online! – See "Events"
27th – 30th – Tarab Retreat – Colorado Springs – http://www.megyork.com
.
Artists – August 2020
Su, 2nd – Wendy Clark Band, Bow Mar Beach, Littleton, CO 80123
.
Events – September 2020
Sa, Su – 4th & 5th – FoCoMX 12 (postponed date from May) – See "Events" for details
.
BELL RINGERS: Previous article ringing a bell? Look for it on COMBO's Website!
● Warning Signs of Suicide 1-800-273-TALK
● How to Take Care of Your Mental Health During a Pandemic
● COMBO's YouTube Channel Features Videos From Our Meetings and Friends
● Updates to the COMBO Resource Pages – List Your Business – Free!
● Black Arts Festival is Going Virtual Due to the COVID-19 Pandemic
● COMBO Board Member Johnnie Johnson Suggests These Two Movies
● Seniors Recreate Classic Album Covers; The UMS Announces The Details of Its Virtual Return; Dolly Parton Thanks Colorado Governor For Signing Imagination Library Bill
● Looking Back: Prince's New Power Party Over? Rock Star Shows Industry How It's Done
● Philadelphia Bans Public Gatherings, Including Concerts And Festivals Through The End Of February 2021
● #WomxnCrush Music is Going on Tour!
● An Update on the Durango Songwriters Expo from CEO Jim Attebery
● Singer Ryan McPhearson Suffers Brain Injury While Trying To Break Up Fatal Arvada Motorcycle Gang Fight
● Glee Star Naya Rivera Dies
● Rapper Megan Thee Stallion was Shot Multiple Times: 'I'm incredibly grateful to be alive'
● Memorabilia From Shuttered Colfax Museum Finds New Home
.