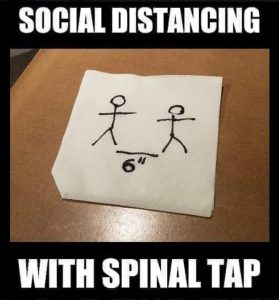 In case you're wondering, COMBO's Board Members are Barb Dye (President), Dr. Annette Cannon (Vice-President), David Barber (Treasurer), Angela Whaley & Tracey Chirhart (acting secretaries), Lee Bagby (Featured Songs Editor), Sheena Morgan (Membership), Jamie Krutz (Barcode Admin.) and Members-at-Large Alex Teitz, Clark Hagan, and Johnnie Johnson. The board meets once a month, mostly via teleconference for convenience and due to the coronavirus. They plan our monthly programs, workshops, and other activities. During the summer months, we usually do fun things like events (Guitar Show), festivals (Juneteenth), and tours, so we've put our thinking caps on to keep everyone safe and healthy. Be sure to check out this month's meeting on June 22nd at Events below! See YOU there!
.
COMBO is about the "Business" of Music. Our mission is to teach musicians about the ins & outs of the music industry. We offer guidance and advice to help musicians advance their careers! Our articles represent some phase of music business that could effect musicians – all musicians – everywhere. Our motto: Elevate Your Musical State!
.
Miss a meeting you wanted to get to? Try Colorado Music Biz's general YouTube channel:
https://www.youtube.com/channel/UCZWXnO5WKAH5ORlMLunli3A
Be sure to check out Alex Teitz's Lead Sheet on his website, http://www.femmusic.com
.
Live Nation is streaming concerts! Go to http://www.livenation.com to sign up & watch!
.
Get the full stories on COMBO's website under the heading "Talent Needed":
● Amazing Radio Helps New and Emerging Artists Get Discovered and Make Money
● Texas Troubadour Songwriters Contest – Deadline August 3, 2020
● TV Show Songland Looking for Talented Songwriters
● My Youth on Record Interrupted Podcasts
● Constructive Criticism – New Show to Review the Music of Hip Hop Artists
● Girls Rock Denver Summer Camp July 6-11 http://www.girlsrockdenver.org
● 2020 Telluride Blues Challenge Entries Now Open! [See "Talent Needed" category] .
Check out COMBO's Calendar for Upcoming Events:
https://www.coloradomusic.org/colorado-music-business-organization-combo/calendar/
.
Events – June 2020
Th, 18th – Hazel Miller at Stewart Auditorium, Longmont Museum, 400 Quail Rd, Longmont, CO 80501 – 6:00 to 7:30 p.m.
https://www.longmontcolorado.gov/Home/Components/FacilityDirectory/FacilityDirectory/397/2072
.
Sa, 20th – Juneteenth Music Festival – Five Points, Denver – Going to the Net!
Sa, 20th – CO Freedom Fest Mini, Dirty Dogs Roadhouse, Golden – Doors: 11:00 / Ends 10:00 pm
Mo, 22nd – COMBO General Meeting via ZOOM – BYOB! See "Events".
Artists – June 2020
.
Fr, 19th – Fedora Swing: Blu Note, Parker, CO, 6:30 p.m.
Sa, 20th – Vivid Black at the Tailgate Tavern in Parker, CO – 6:00 to 10:00 p.m.
Su, 21st – Liquor Biscuits at The Platte River Bar & Grill, Littleton – 1:00 to 5:00 p.m.
Sa, 27th – Thick as Thieves at The Platte River Bar & Grill, Littleton – 6 to 10 p.m.
.
COMBO Member Cary Morin Updates Livestream dates:
https://www.youtube.com/user/carymorin
Wednesdays at 3:00 p.m – Live From Maple Street at Facebook and YouTube: https://www.facebook.com/CaryMorinBlues/
https://www.youtube.com/carymorin
.
Saturdays at 7:00 p.m. – Live From the Launching Pad at Facebook and YouTube: https://www.facebook.com/CaryMorinBlues/
https://www.youtube.com/carymorin
.
Sa, 28th – Laurie Dameron at Squeaky B's, Grand Lake, CO – 4:30 pm
(If anyone would like to come up during this weekend to camp, hike, soak at Hot Sulphur Springs, let me know!)
.
Events – July 2020
25th – Denver's Underground Music Showcase – http://www.ums.com
Gone ZOOMING! See Events Category on COMBO's website!
.
Artists – July 2020
Fr, 10th – Dos Locos (Wendy Clark & Chris Coward), Brush Creek Saloon, Eagle, CO – 3-6 p.m.
Fr, 10th – Wendy Clark Band, Brush Creek Saloon, 241 Broadway St., Eagle – 9:00 to close
https://wordpress.com/page/wclarkhudson.wordpress.com/10033
tqmbmusic@gmail.com | http://wendyclarkband.com
https://www.facebook.com/brushcreeksaloon/
.
Sa, 11th – Wendy Clark Band, Black Nugget, 411 Main St, Carbondale, CO – 9:00 to close
https://www.facebook.com/TheBlackNugget/
.
Events – August 2020
Su, 2nd – Vintage Voltage Expo / Colorado Guitar Show – Denver Merchandise Mart (more later)
27th – 30th – Tarab Retreat – Colorado Springs – http://www.megyork.com
.
Artists – August 2020
Su, 2nd – Wendy Clark Band, Bow Mar Beach, Littleton, CO 80123 – more TBA
.
Events – September 2020
Sa, Su – 4th & 5th – FoCoMX 12 (postponed date from May) – See "Events" for details
.
BELL RINGERS: Previous article ringing a bell? Look for it on COMBO's Website!
● Warning Signs of Suicide 1-800-273-TALK
● How to Take Care of Your Mental Health During a Pandemic
● COMBO's YouTube Channel Features Videos From Our Meetings and Friends
● Updates to the COMBO Resource Pages – List Your Business – Free!
● Up in Smoke: Jay Bianchi's Be on Key Psychedelic Ripple Catches Fire
● Oriental Theater Launches a Fundraiser to Survive the Shutdown
● Recording Academy Releases Safety Recommendations for Studios Looking to Reopen
● Live Music Slowly Returns to Denver
● Amy Grant Has Open Heart Surgery to Fix Heart Condition
● Detroit Institute Of Music Education (DIME) To Close
● Wynton Marsalis on 12 Essential Jazz Recordings
● Update on Front Range Songwriters (NSAI), Colorado Springs, Meetings
● 'Laurel Canyon': TV Movie Review
● Stan Monroe's COVID-19 Policy
● Dazzle Asks for Help From Its Supporters to Get Through The Pandemic
● COMBO's Featured Songs for June 2020
● WhizBang Retail Training Gives Ways to Tackle Your To-Do List
● Steve Priest of 'Ballroom Blitz' Glam-Rock Sensations Sweet Dead at 72
● Brian May Says He's Been Crawling Around The House in Health Update
● Johnny Rotten is a Full Time Carer for Alzheimer's-suffering Wife Nora
● Bonnie Pointer of The Pointer Sisters has Died at Age 69
● Layoffs Hit AEG Presents
● AP Exclusive: The Dalai Lama to release 1st album in July
● Why Musicians are Switching to Twitch to Broadcast From Home
● Republic Records Bans the Term 'Urban' – 'We Encourage the Music Industry to Follow Suit'
● Universal Music Names Nan Jin Head of Communications In Greater China
● Coachella, Stagecoach Music Festivals Pushed to 2021
● 39 Local Black Musicians You Should Check Out Right Now
● Songs for Our Times: A COVID-19 Playlist
● Next COMBO General Meeting: BYOB – and Snacks – ZOOM Happy Hour – June 22nd
.