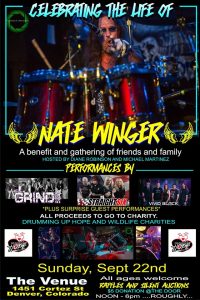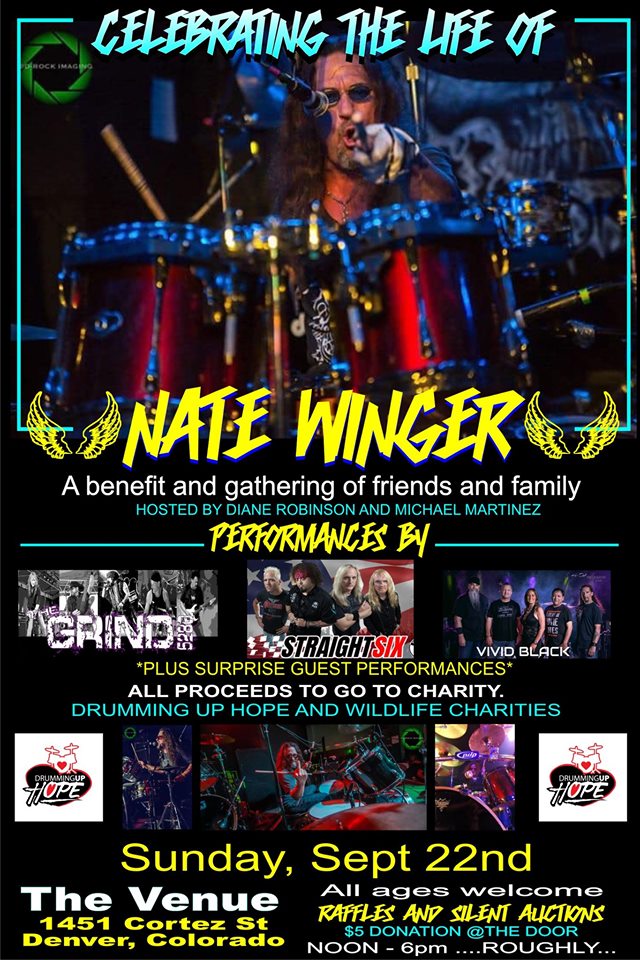 Friends, fans, and co-musicians are invited to celebrate Nate's life this Sunday, September 22nd. Proceeds will benefit Nate's family to help with his final expenses.
What: Celebration of Nate Winger's life
When: Sunday, September 22, 2019
Where: The Venue
Time:
Cost:
Here are details on Nate's Celebration of Life – September 22, 2019:
https://www.facebook.com/events/409908326331477/
# # # # #
Local Favorite Musician Nate Winger Passes Unexpectedly
Lords of Distortion on Fb: It is with deepest sorrow that we have inform our fans that Nate Winger passed away 8/22/19 due to complications from infection. I have no words other than he will be deeply missed by so many friends, fans and family. GODSPEED my brother.