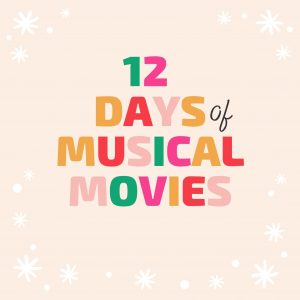 We actually have more than 12 but we thought you wouldn't mind! Since we are unable to meet in person this year, we decided to encourage our members to watch some of the many wonderful music themed shows being shown on various television channels – and in some theaters that are still open (but not in Colorado). Keep an eye open on your choice of television schedules for when they are going to be shown. Our recommendations: Soul, John Lennon's final interview explored in new documentary, Zappa, Ma Rainey's Black Bottom, and Amy Winehouse: A Final Goodbye. We have not listed specific URLs as many of these are being shown only one time or are on repeat.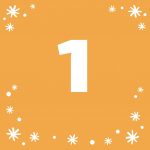 SOUL: Joe Gardner (voiced by Jamie Foxx) is a middle-school band teacher who gets the chance of a lifetime to play at the best jazz club in town. But one small misstep takes him from the streets of New York City to The Great Before in this eagerly awaited Pixar film. (Disney+)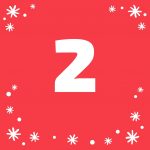 SELENA – THE SERIES: We could fall in love with this series about the rise of the beloved Mexican-American singer Selena Quintanilla, who was tragically killed in 1995 at the age of 23. (Netflix) Part 1 (available Friday, December 4)
The dreaded Netflix bloat has been repeatedly cited as one of the problems bogging down this two-part, 20-episode biography of Chicana singing icon Selena Quintanilla. One of the most influential Latin artists ever, Selena became a star before she turned 20 — releasing breakthrough studio albums, climbing the charts with hit singles, and eventually delving into fashion and film — but tragically didn't live to see her 24th birthday. The series starts off in the early years, tracking her rise to the top through small local gigs and plenty of hard work, but the existence of "Selena" — the 1997 feature film that helped turn Jennifer Lopez into a star — can't be doing this new, longer version any favors. How do you follow up an iconic turn, and how do you expand on a story that's already been told so well? So far, new Selena actress Christian Serratos and series creator Moisés Zamora don't seem to have the right answers.
Bonus Reason: J. Lo's movie isn't streaming anywhere (but you can rent it), so if you're craving an in-depth look at Selena's story, this is your easiest path forward. That being said, there's plenty of good writing out there about the dazzling icon's life, so consider taking a screen break and doing a little reading. Or, you know, you can always just listen to the woman herself.
SOUND OF METAL: When a specialist tells him his hearing loss will rapidly worsen, punk-metal drummer Ruben thinks his music career — and with it his life — is over. His bandmate and girlfriend Lou checks the recovering heroin addict into a secluded sober house for the deaf in hopes it will prevent a relapse. But after being welcomed into a community that accepts him just as he is, he has to choose between his equilibrium and the drive to reclaim the life he once knew. (Amazon Prime) Amazon Studios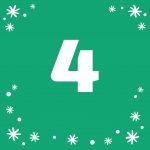 MY GIFT: A CHRISTMAS SPECIAL FROM CARRIE UNDERWOOD: Get into the holiday season with this special, featuring the country music superstar performing a combination of beloved traditional favorites and new original material from her first highly anticipated Christmas album. (HBO Max) Getty Images for ACM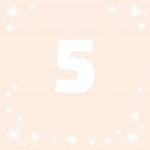 HIGH SCHOOL MUSICAL: THE MUSICAL – THE HOLIDAY SPECIAL: In this all-new holiday music special, the cast of "High School Musical: The Musical: The Series" deliver an abundance of feel-good holiday cheer. They perform their favorite Christmas, Hanukkah and New Year's songs and share anecdotes from their memorable holidays. (Disney+)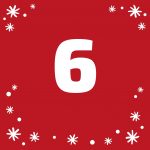 SLYVIE'S LOVE: Set in the summer of 1957, an aspiring television producer and saxophonist meet and fall for one another. Time and circumstances pull them apart, but years later, they meet again by chance, only to find that while their lives have changed, their feelings for each other remain the same. (Amazon Prime) Amazon Studios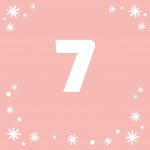 VALLEY GIRL: In this musical adaptation of the hit original; 1983 film, Julie is the ultimate '80s Valley Girl whose world is rocked when she falls hard for Randy, a punk rocker from Hollywood. (Amazon Prime) Sneak Preview Productions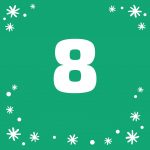 AMY WINEHOUSE: A FINAL GOODBYE: This documentary is an intimate look into the life of Amy Winehouse, who rose to fame as she battled the demons which eventually led to her death at the age of 27. (Hulu)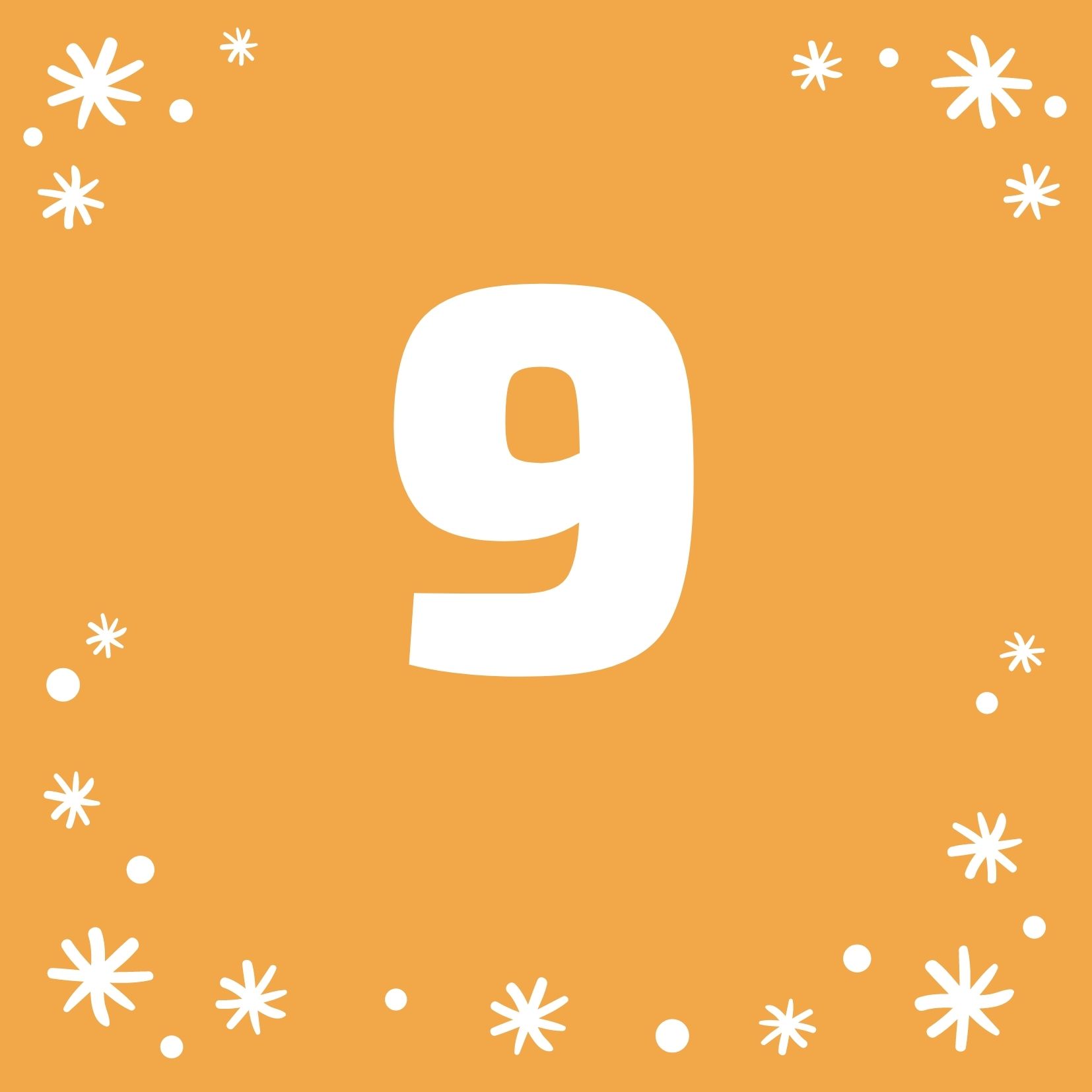 MA RAINEY'S BLACK BOTTOM: Tensions and temperatures rise at a Chicago music studio in 1927 when fiery, fearless blues singer Ma Rainey joins her band for a recording session. Coming December 18th.
Starring: Viola Davis, Chadwick Boseman (his last movie), Glynn Turman
Oscar winner Viola Davis is the Mother of the Blues opposite Chadwick Boseman in this adaptation of August Wilson's play.
Gertrude "Ma" Rainey (born Gertrude Pridgett, April 26, 1886 – December 22, 1939) was one of the earliest African-American professional blues singers and one of the first generation of blues singers to record. The "Mother of the Blues", she bridged earlier vaudeville and the authentic expression of southern blues, influencing a generation of blues singers.
The singer began performing as a teenager and became known as Ma Rainey after her marriage to Will Rainey, in 1904. They toured with the Rabbit Foot Minstrels and later formed their own group, Rainey and Rainey, Assassinators of the Blues. Her first recording was made in 1923. In the next five years, she made over 100 recordings, including "Bo-Weevil Blues" (1923), "Moonshine Blues" (1923), "See See Rider Blues" (1924), "Ma Rainey's Black Bottom" (1927), and "Soon This Morning" (1927).
Rainey was known for her powerful vocal abilities, energetic disposition, majestic phrasing, and a "moaning" style of singing. Her qualities are present and most evident in her early recordings "Bo-Weevil Blues" and "Moonshine Blues".
Rainey recorded with Thomas Dorsey and Louis Armstrong, and she toured and recorded with the Georgia Jazz Band. She toured until 1935, when she largely retired from performing and continued as a theater impresario in her hometown of Columbus, Georgia until her death three years later. From Wikipedia
MARIAH CAREY'S MAGICAL CHRISTMAS SPECIAL: Faced with a holiday cheer crisis, the North Pole knows there's only one person who can save the day – Santa's great friend Mariah Carey. The Queen of Christmas creates a fabulous and star-studded spectacular to make the whole world merry! Also features Ariana Grande, Jennifer Hudson.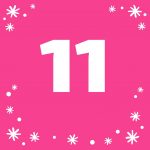 ZAPPA: With unfettered access to the Zappa family trust and all archival footage, 'Zappa' explores the private life behind the mammoth musical career that never shied away from the political turbulence of its time.
Review: Zappa (The Composer) – I gave this my own title because I feel that was the focus. And it's very well done! This movie gives you the full spectrum of Frank Zappa. It doesn't sugar coat the subject. While showing his brilliance it shows his flaws. The parts dealing with his end of life can be very emotional as it should be. Considering the vast volume of source material I was hoping for more of the Garrick Theater era, but it wasn't to be. Perhaps it's not available. Maybe some longer clips of concert material too. But it isn't that type of film. Hopefully everyone will see just how talented and driven Frank Zappa is from watching this. Alex Winter does a great job of showing his talent as a composer. Only lacking in showing what a proficient guitar player he was. Never really emphasized how ground breaking he was in that area. I still highly recommend seeing the movie! ~ BurntTweney
An Absolute Mother ~ ferguson-626 November 2020
Frank Zappa's music was never considered mainstream. His songs were rarely played on the radio. In his entire career, he charted one Top 40 song, and that was driven by his daughter. To some, he was known as a political activist and a spokesperson first, and a musician second. At times he was an enigma and a rebel or maverick, and he's even described as trying not to write a hit song. Alex Winter may be best known as Bill in the "Bill and Ted" movies, and he's also a successful documentary filmmaker (DEEP WEB, 2015). This time out he turns his focus on the career and life of Frank Zappa.
One of the first things we see is Frank Zappa taking us on a tour of his personal vault located at his Laurel Canyon home. It's an enormous private collection that captures quite a bit of history from the 1960's forward. Zappa points out some of his favorites including his jams with Eric Clapton in the basement and music with his friend Captain Beefheart (Don Van Vliet). These are original masters of Zappa's work over the decades, and he was nothing if not prolific, releasing 62 albums during his career, and another 53 following his death in 1993.
Acting as bookends for the film are clips of Zappa's 1991 live show in Prague, where he is helping celebrate the withdrawal of Russian troops. It's also his last guitar performance on stage. An incredible amount of footage exists of Zappa pontificating on one subject or another, sometimes on television, sometimes in front of news cameras, and even in front of a Senate committee. His music and his life was usually focused on social commentary, opinions not always popular with the establishment.
It's very interesting to hear Zappa talk about his early influences, particularly how he never outgrew his love for editing – something that began with the 8mm films at his childhood homes. He didn't begin playing music until his early teenage years, and it was orchestral before rock. He always considered himself a composer, and what a prolific writer he was. It's an unusual film in that it not only tracks the timeline of his career, but we are privileged to hear Zappa's opinions directly from him thanks to the unending recordings and archival footage available.
Mr. Winter includes much more than Zappa. We hear from musicians that made up the Mothers of Invention, including Steve Vai, Bunk Gardner, Ian Underwood, and an emotional Ruth Underwood. We also hear from renowned Rock n Roll groupie Pamela Des Barres, and Frank's wife Gail. It's noted that Zappa disbanded the Mothers of Invention in 1969, and there were many iterations that played afterwards. Some of the prominent names included violinist Jean Luc Ponty, and Howard Kaylan and Marc Volman of The Turtles fame. There is even a terrific clip of John Lennon and Yoko Ono performing on stage with Zappa and his band … shocking for anyone not familiar with Yoko's infamous primal screams.
One of the best stories included is how Zappa's biggest hit came to be. A note from his young daughter, Moon Unit, introducing herself to her frequently absent father led to a collaboration on the single "Valley Girl", which cracked the Top 40. There are also stories on his dreaded hosting of "Saturday Night Live", as well as pieces on the Kronos Quartet, London Symphony Orchestra, and Ensemble Modern performing his music. In 1979, Zappa became the first musician to go completely independent with his own label, and this is only a few years after he was seriously injured by being attacked on stage.
Some may recall Zappa's appearance in front of the Senate committee in regards to the drive to include Parental warning labels on published music. Zappa viewed this as nothing more than censorship, and he was one of the few musicians to fight the battle against the opponents led by the wife of White House Chief of Staff James Baker. Zappa was certainly a man of principles, and had no time for those who weren't. It was pancreatic cancer that took his life, but a life well lived it was. His time as a symbol of freedom in Czechoslovakia is proof that he never shied away from standing up for what he believed in. So like his music or not – he surely didn't care. But he respected those who cared for society and freedom. Filmmaker Winter does a nice job with a two hour run time, when the material exists for a 4 part series.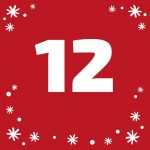 JOHN LENNON'S FINAL INTERVIEW EXPLORED IN NEW DOCUMENTARY: This past week will bring the 40th anniversary of the murder of John Lennon. The former Beatle was shot to death outside his New York City apartment on December 8, 1980. Just one day before, he sat for what would turn out to be one of his last interviews, with BBC DJ Andy Peebles. Tapes from those three hours are the basis of a new documentary, "Lennon's Last Weekend," debuting on BritBox. Anthony Mason spoke to Peebles about that day.
● ● ● ● ●
Imagine: John Lennon Shot on His Doorstep 40 Years Ago
Late on a mild December evening in 1980, a young man with a revolver shot John Lennon four times in the back as the singer arrived home from a recording studio with his wife, Yoko Ono.
Police found his killer reading a book as he waited for them to arrest him outside the Dakota apartment building in midtown Manhattan.
Lennon was rushed to hospital on the back seat of a police car but "did not have the slightest chance of surviving" despite receiving several blood transfusions, a doctor told reporters.
An AFP breaking news dispatch on December 8 read: "Former Beatle John Lennon was assassinated in front of his home in New York."
It was the start of a flood of media coverage that would rival the reach of the world-famous singer, who was just 40 years old.
– Fateful autograph –
Mark Chapman, then 25, had traveled from Hawaii and had got Lennon to sign his copy of the British singer's latest album, "Double Fantasy", earlier that day as Lennon left the building.
"I saw the photo where he signed the autograph. It was flashed on TV again and again," Yoko Ono would write to fans a month later in an ad she took out in major newspapers across the country.
"Somehow that photo was harder for me to look at than the death photo. John was in a hurry that afternoon. He did not have to give his autograph but he did, while the man watched him, the man who was to betray John later."
Years later from a prison cell, Chapman, an evangelical Christian, told a journalist he was "angry at (Lennon) for saying (in the song "God") that he didn't believe in God, that he just believed in him and Yoko, and that he didn't believe in the Beatles".
Lennon's quip that the Beatles were "more popular than Jesus" also irked him. [This turned out to be true since most of the world knew nothing of "Christ" but had heard the music of The Beatles.]
Chapman was deemed competent to stand trial and was sentenced to life in prison, where he remains. His 12th parole hearing is set for 2022.
– 'Great tragedy' –
Then US president-elect Ronald Reagan — who would later survive an assassination attempt himself — called the killing a "great tragedy" as thousands of mourners gathered outside the building where Lennon had lived with Ono and their son Sean.
Ono announced there would be no public funeral. Instead she sent word to fans singing outside her window to gather at an amphitheatre in nearby Central Park that Sunday to honour her late husband.
On December 14, about 200,000 people braved the New York cold to pay tribute to Lennon with all of the city's radio stations going silent for 10 minutes.
Across the United States, tens of thousands flocked to "parks, squares, parking lots or theatres — even the natural Red Rocks amphitheatre in the heart of the Rocky mountains, where the Beatles had performed in 1964", said the AFP report at the time.
Millions more joined in around the world.
– Moscow mourns –
In Moscow, where Beatles albums had been banned, with their recordings circulating on the black market, tributes went on for days. Police finally moved to disperse hundreds of young people who had gathered near the university with portraits of Lennon.
There was a similar crackdown on Beatles fans in Prague.
"You would have to go back to the tragic death of John Kennedy or Dr Martin Luther King Jr in the 60s to find a reaction like this in the wake of a celebrity," said an AFP account of the events.
Emotions were equally high in Britain, especially in Lennon's hometown of Liverpool. Some 20,000 people sang "Give Peace a Chance" at the end of a tribute concert.
There was crying and fainting reminiscent of scenes from overwrought audiences at the height of Beatlemania, AFP reported.
"John Lennon is not dead. As long as his music lives he can't die," a Beatles impersonator told the Liverpool crowd.
– Relics –
Decades after his death, Lennon's legacy continues to resurface as objects linked to him come up for auction.
The piano he used to compose "Imagine" was sold in 2000 in London for 2.45 million euros, and one of his guitars went for $2 million in the United States in 2015.
Other prized relics include a pair of his round sunglasses purchased for £137,500 in 2019 and a lock of his hair which sold for $35,000 in Texas in 2016.
cds/nrh/fg/txw
# # # # #
SONG EXPLODER – VOLUME 2
On Netflix: "Song Exploder" Volume 2 (available Tuesday, December 15)
Why Should I Watch? Based on the acclaimed podcast of the same name, host Hrishikesh Hirway blends interviews, various recordings, and archival footage to help break down how some of the world's best musicians built their sound. "Song Exploder" is a docuseries for music geeks that's still super-accessible for curious fans of all sorts. Initial episodes focused on Alicia Keys and her song "3 Hour Drive," Lin-Manuel Miranda and his "Hamilton" hit "Wait For It," and even R.E.M. going long on their classic track, "Losing My Religion." The new episodes turn their spotlights on The Killers ("When We Were Young"), Nine Inch Nails ("Hurt"), Dua Lipa ("Love Again"), and Natalia Lafourcade ("Hasta La Raiz").
Bonus Reason: Hirway, who also hosted the original audio-only podcast, enlisted Oscar-winner Morgan Neville to help shape the look of the docuseries, which included putting its charismatic founder even more to the front. Hirway is an ideal conduit for these conversations, getting the most out of his subjects without losing the easygoing vibe of the show. For more on how the collaboration paid off, read Steve Greene's interview with Hirway here.
'Song Exploder': How a Podcast All About Listening Became Netflix's Next Great Music Show
● ● ● ● ●
'Song Exploder': How a Podcast All About Listening Became Netflix's Next Great Music Show
By Steve Greene | Translating a podcast to a TV screen is a multi-pronged challenge. For a show like "Song Exploder," hosted in its audio form over various stretches of its nearly seven-year run by Hrishikesh Hirway, that transfer of ideas meant going from listening to seeing in more ways than one.
Luckily for Hirway, when it came to the start of each episode of the new "Song Exploder" Netflix documentary series, he already had a solid foundation. Like so many other aspects of the TV project, it was a matter of building on what was already there.
"The theme music for the TV show is actually the same opening from the podcast, but with other stuff added on top of it," Hirway told IndieWire. "The theme on the podcast is a pretty simple thing, a little synth part and a drum part. I kept them and added orchestration on top of it, violins and horns, to make the TV show version. It felt like what the TV show was, taking this existing thing and then adding on to it and expanding."
The thematic backbone of "Song Exploder" is in many ways a built-in hook all its own: artists take apart songs new and classic as a way to give a better understanding of what inspired all the separate pieces. The bassist heard a rhythm they liked on the way to the studio? Here's an isolated stem of the lick that made the final mix. The lead singer was reflecting on past traumas and insecurities around the time of recording? Here's a vocal track with all the lyrics that came from those feelings.
In some ways, the star of "Song Exploder" is that set of stems, each song's bare building blocks, played by themselves. Wanting to foreground the artists and the work itself, Hirway cut down his on-mic involvement for the podcast to some bookending bits of context. It works incredibly well in 20-minute listening doses, but even with a dense back catalogue, none of those episodes could really stand as a proof-of-concept for what a "Song Exploder" documentary series would look like.
So Morgan Neville — director of "20 Feet from Stardom" and the "Song Exploder" episode tracking the genesis of the "Hamilton" song "Wait for It" — insisted that Hirway be an active and visible part of the series' unpacking conversations. A major part of the show is watching people listen to those stems and process them in real time. (In one of the season's more memorable moments, Ty Dolla $ign is genuinely surprised to be hearing his own voice played back for him.)
"I'm always playing stems for the folks that I'm interviewing. One of the things that the show does is it kind of breaks the fourth wall of how I make the podcast," Hirway said. "Morgan loves that. He wants to pull back and show you the seams, show you the edge of the set, so he can let all the nuts and bolts show."
Of course, Hirway isn't the only person on screen in these interviews. Hirway worked as much as he could to weave an emotional core into the "Song Exploder" podcast, as he did in different ways as one of the hosts behind "The West Wing Weekly" — having the added visual layers of a TV show gave him narrative devices he wasn't able to utilize before. In an episode featuring Alicia Keys and Sampha, the audience gets to see footage from the writing session that eventually led to creation of the song "3 Hour Drive." That then dovetails with each musician playing melodies on a keyboard near where Hirway interviews each of them.
"The added dimension of someone's face is such a game changer. For the podcast, one of the things that I don't really get to have in the toolbox is silence. There are times when I might have a gap or something, but I find you can't really linger in moments when there's nothing to look at," Hirway said. "I think of each episode as a portrait of an artist. It just happens to be that the the lens that we're looking at the artists through is the work of making a song. And so to make that portrait even richer, to be able to show them thinking about their work and considering their work, I think that adds a completely different dimension to it."
As with the original incarnation of the show, "Song Exploder" on Netflix features a balance of recently crafted tracks and some of the touchstones of bands' discography. The one big look back in this first season fixes its gaze on "Losing My Religion," the song that launched R.E.M. toward megastardom in the early '90s. There's a fascinating underpinning in the episode as it notes both the feelings and choices that frontman Michael Stipe and drummer Bill Berry can remember distinctly and the facets of the song that have slipped from memory in the decades since the band recorded it.
"I always include that any time that ever happens, either on the podcast or the show. I find it really delightful to see an artist be surprised by their own work or to remember something that they've done," Hirway said. "I love the idea that an artist can have a different relationship to their work than what you might expect. There's so much stuff that goes into it that there might be things that they've forgotten that they've done. To me that just deepens the sense of how much a song is a cumulation of those moments and those decisions."
An element of the show that was able to be ported over directly to the TV show is Hirway's introduction of the full song at the end of each episode, heard "in its entirety." It's a perfect opportunity to hear the synthesis of all these disparate ideas as they're woven into the full tapestry. While the podcast uses this as a chance for the listener to block everything else out and concentrate on listening, the TV show can't just cut to four minutes of a blank screen.
So instead, Hirway and Nicola Marsh (who directed all of the season's non-"Hamilton" episodes) enlist visualizations, each tailored to the song at hand. Some of these involve on-screen lyrics, others feature more abstract representations of the ideas that the artists themselves have just outlined.
"We knew that the format of the show is tightly contained, that it's about the making of a song. Each song is so different. How do we reflect that in the show itself?" Hirway said. "We wanted to present something that felt like it was born out of a response to not just the music, but also to the interview. We didn't want it to feel like we were trying to somehow compete with music. We weren't making music videos, but this accompanying piece to expand on what you had just seen."
As the TV version of "Song Exploder" was beginning to prepare for production, Hirway's fellow Netflix host Samin Nosrat was launching her food series "Salt Fat Acid Heat." The pair's longtime friendship ended up being another invaluable resource through making the TV series. (Back in late March, Nosrat and Hirway also launched the delightful "Home Cooking," a podcast that takes listener questions about and adjacent to cooking during quarantine.)
"Samin has been maybe my greatest ally on the sidelines of this Netflix process. Having made 'Salt Fat Acid Heat,' her show had just come out. The number of times that she was my emotional support lifeline during the process are too many to count," Hirway said.
In the broadest strokes, "Song Exploder" remains a show that can capitalize on someone's fandom, but isn't reliant on it. If this show is your introduction to Ty Dolla $ign or you've been listening to his mixtapes for nearly a decade, the hope is that you'll arrive at a greater appreciation for the work, whatever avenue that takes.
"I wanted to free the show from the expectation that every song was going to be something that everybody was going to know. Here's a story that's so compelling that even though you didn't know it, by the time you get to the song, you're invested in it," Hirway said. "For me, the show is about the feelings that are tied into the artistic intention. I'm way more interested in that than what setting on the 808 you used or what salacious gossip was going on behind the scenes with the label. I like talking to people about their feelings, and I like talking to people about music. And so this is the show that lets me do both."
"Song Exploder" is now available to stream on Netflix.
# # # # #
CROCK OF GOLD: A Few Rounds with Shane MacGowan deep dives into the life of the tortured Irish vocalist, best known as the lead singer and songwriter of the Pogues, who famously combined traditional Irish music with the visceral energy of punk rock. Featuring unseen archival footage from the band and MacGowan's family, as well as animation from legendary illustrator Ralph Steadman, Julien Temple's rollicking love letter spotlights the iconic frontman up to his 60th birthday celebration, where singers, movie stars and rock 'n' roll outlaws gather to celebrate the man and his legacy.
Directed by Julien Temple
Produced by Julien Temple, Johnny Depp, Stephen Deuters, and Stephen Malit
http://www.crockofgoldfilm.com
# # # # #
THE PROM: The Prom is a 2020 American musical comedy film directed by Ryan Murphy [Glee] and adapted to the screen by Chad Beguelin and Bob Martin, from their and Matthew Sklar's 2018 Broadway musical of the same name. The film stars Meryl Streep, James Corden, Nicole Kidman, Keegan-Michael Key, Andrew Rannells, Ariana DeBose, Kerry Washington, and Jo Ellen Pellman.
The Prom was released in a limited release on December 4, 2020, prior to digital streaming on Netflix on December 11, 2020.
Dee Dee Allen (Meryl Streep) and Barry Glickman (James Corden) are New York City stage stars with a crisis on their hands: their expensive new Broadway show is a major flop that has suddenly flatlined their careers. Meanwhile, in small-town Indiana, high school student Emma Nolan (Jo Ellen Pellman) is experiencing a very different kind of heartbreak: despite the support of the high school principal Tom Hawkins (Keegan-Michael Key), Mrs. Greene (Kerry Washington), the head of the PTA, has banned her from attending the prom with her girlfriend Alyssa (Ariana DeBose) who is Mrs. Greene's daughter. When Dee Dee and Barry decide that Emma's predicament is the perfect cause to help resurrect their public images, they hit the road with Angie Dickinson (Nicole Kidman) and Trent Oliver (Andrew Rannells), another pair of cynical actors looking for a professional lift. But when their self-absorbed celebrity activism unexpectedly backfires, the foursome find their own lives upended as they rally to give Emma a night where she can truly celebrate who she is.
https://en.wikipedia.org/wiki/The_Prom_(film)
# # # # #
Also lots of good movies on Reelz!