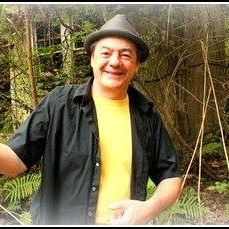 EVENTS: COMBO's Next General Meeting May 20th – Speakers David Booker and Colin Bultinck
So excited! Next guest speaker at the COMBO meeting is David Booker! Also speaking will be Colin Bultinck of Rock 'n Doze which is a home sharing platform for touring musicians, bands and music fans.
The meeting is free, open to the public and to all ages. It will be held from 6:30 until 8:30 p.m. in the Irish Snug's Dublin Room downstairs. Come early and order dinner from The Snug's awesome menu! Now is a good chance to network with other musicians and to get information that will be valuable to you in the future!
What: COMBO's Next General Meeting May 20th – "Help With Touring or Out-of-Town Gigs"
When: Monday, May 20, 2019
Where: Irish Snug, 1201 East Colfax, Suite #100, Denver, CO | Telephone: 303-839-1394
Time: 6:30 until 8:30 p.m.
Cost: Free!
Age: All ages! (Remember – The Irish Snug is a RESTAURANT! Come early and have dinner. Bring the teenagers… or the guys in the band who are under the age of 21!)
Here's a little bio of David in case you're not aware, followed by a description of Rock 'n Doze:
David is a 3 time "Best of Westword" winner based in Denver, Colorado. He is originally from Manchester, U.K. He grew up listening to Chuck Berry and Bo Diddley, and from there his musical world opened up as he explored music that moved him over the years.
As a guitarist, he backed 2 Rock n' Roll Hall of Famers — Bo Diddley and Del Shannon.
He has also backed Dr. John, Solomon Burke, Rufus Thomas, Sir Mack Rice (writer of Mustang Sally), Billy J. Kramer, Dave (The Crying Game ) Berry. He has opened for Los Lobos, John Mayall, Albert Collins, Koko Taylor, A.C. Reed, and many other Legends of the Blues.
David moved to Colorado in 1981 and has been playing music full time ever since. Currently, he plays 6-7 gigs a week, mainly solo, with occasional duo and band line-ups. On Monday nights, he has a steady gig at "The Pec" (El Chapultepec, Denver) but will come talk to COMBO next Monday about some of his concerns with the "Business of Music" here.
Facebook: Mr David Booker
Current CD: Hobos and Mojos
http://www.mrdavidbooker.com
# # # # #
Where's Your Gig? Rock 'n Doze May Be Able to Help You With a Place to Stay!
Touring in Colorado? Here's an Example of One Place You Can Stay…
Stay at our private residence in the heart of Denver. Our fully furnished home is an ideal stop for touring musicians and bands working in the state of Colorado.
3 Bedrooms – Luxury Furniture – Sleeps 6+
Our home is fully outfitted to accommodate Guests and Bands of all sizes. Our bedrooms feature Queen beds, full-size bunk beds, and private security locks on each room for comfortable and secure stays by artists and their colleagues.
Full Kitchen – Laundry – High Speed Internet
All the amenities to suit the needs of your stay. Either staying for a week or just in for the night, you and your band can feel comfortable and productive while you weather the long hard road.
Parking – Room for A Van – Locked Storage
We have room for all your vehicles! We have a gated driveway with room for any common touring van including trailers as well as additional private parking spaces for visiting guests. In addition, we have locked storage facilities for storing equipment & supplies.
Living Amenities:
● Parking for Van+Trailer
● 3 bedrooms – 6 beds
● 2 & 1/2 bathrooms
● Plenty of space for Air Mattresses
● Covered Garage
● Locked Storage
● Laundry – Washer/Dryer
● Digital Home Security System
http://www.rockndoze.com
# # # # #
Mark these on your calendar now!
Saturday, May 18th – Stop by COMBO's booth at the Five Points Jazz Festival
Saturday, June 29th – Guitar & Luthier Show, Lutheran High School, Parker, CO – 10:00 a.m.