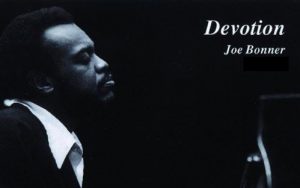 From Steve Wilson: Looking forward to playing at Caffe Sole in Boulder this Friday in a tribute to the late great pianist Joe Bonner, who spent a good amount of his life based in Denver. With Anisha Rush on sax, Jeff Jenkins on piano, Ken Walker on bass, and Paul Romaine on Drums – this promises to be one hell of a show! Please join us for sets at 7:00 p.m. and 8:30 p.m.
What: Dave Corbus All-Star Quintet: Joe Bonner Tribute
When: Friday, February 21, 2020
Where: Caffè Sole, 637R South Broadway St, Boulder, Colorado 80305
Times: 7:00 p.m. and 8:30 p.m.