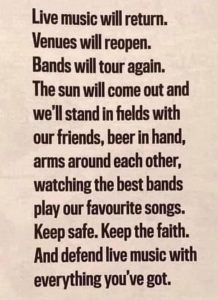 Welcome our new column – Sampling! In music, sampling is the reuse of a portion (or sample) of a sound recording in another recording. Samples may comprise elements such as rhythm, melody, speech, sounds, or entire bars of music, and may be layered, equalized, sped up or slowed down, repitched, looped, or otherwise manipulated.~ Wikipedia
.
So we'll be presenting articles passed onto us by our board members and others – a "sampling" as you will – of national news but all offer insights into the "business of music." Please read as soon as you can to keep up on the latest, to get more clarification, or to keep yourself out of trouble by not being scammed by unscrupulous con artists!
.
COMBO Meeting Monday, January 25th via Zoom – 7:30 p.m. – Put it on your calendar NOW!
.
Grammy Awards on CBS, Sunday, January 31st – 7:00 p.m. – Add this to your calendar, too!
.
COMBO is about the LOVE of Music. Our mission is to assist musicians with the ins & outs of the music industry. We have a board of dedicated and knowledgeable musicians and others in the Music Industry. We offer guidance and advice to help musicians advance their careers whether it be in writing, performing, teaching, or recording and sound engineering! Our articles represent some phase of the music business that could effect musicians – all musicians – everywhere. Our motto: Elevate Your Musical State!
.
Miss a meeting you wanted to get to? Try Colorado Music Biz's general YouTube channel:
https://www.youtube.com/channel/UCZWXnO5WKAH5ORlMLunli3A
.