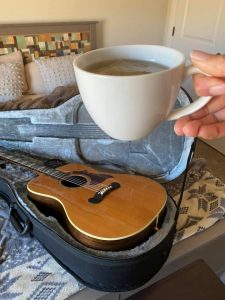 Have you been struggling with the emotional ups and downs? Anxiety about the future? Financial stress? Relationship strain from either too much time together, or too little? Close quarters? Feeling simultaneously overwhelmed and uninspired? Afraid? Are you looking for guidance on how you can reinvent yourself in the best possible way coming out of this time?
Are you wanting support to go deeper in your personal spiritual practice? Or do you just want a couple great yoga classes and a concert to relax?
These are just a few of the topics we have experts addressing to help you with this weekend. Reach out if you have questions. We would love to see you there.
# # # # #
Hello!!! I'm so excited to be announcing my very first healing retreat… virtual of course, because the world by screen is all the rage these days. I hope you are all doing well. My friend Shelly (http://www.becomingbohemainretreats.com) and I have partnered to launch this beautiful offering! We have invited 30 amazing artists, musicians, therapists, coaches and practitioners to share their wisdom.
Yes, I will be playing a few new songs – my first "performance" as Kate Stone, if you will. And this will be my last email about this new journey forward to this mailing list, so be sure to join me at http://www.katestoneheals.com in the future and watch for emails from katestoneheals@gmail.com (I've moved my list there).
I hope you'll consider joining us for this special event! It's 100% donation-based, to offer support to those who need it most at this time. Join us here.
Kate
"Grounded At Home" Healing Retreat Mission Statement:
To create a space and community to support self-care, provide tools and healing practices to help people process what is happening through this traumatic time in order to create grounding and peace. It is our goal to provide necessary support, even for those who cannot afford this type of retreat so that there is more potential for individual recovery rather than carrying forward the emotional and spiritual effects of this traumatic life change. We aim to do this by providing a three day workshop-based interactive healing retreat with various practitioners and presenters who will offer support and tools to counteract the damage the fear of this pandemic and resulting economic collapse have caused, and hopefully mitigate in some small way its impact on the individual and therefore society.