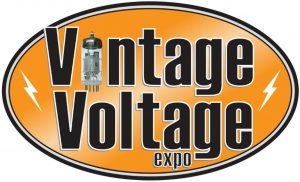 Thanks for helping us generate such a BIG BUZZ about this show!!! People are really excited about the upgrades, and we are, too! I've also added an option on the sign-up form so I can place you in the "blended aisle" if you'll be bringing Vintage Voltage stuff AND toys. 🙂 Don't forget to sign up by next Friday if you want the old rates. 🙂
REMINDER: DISCOUNTED BOOTH RATES END NEXT WEEK – JANUARY 31!
Tables just $49! ($59 after). Listening Rooms start at $200 ($225 after).
Register Here to Be a Vendor! https://danacain.webconnex.com/VV2020
● 6-ft Table: $49! Discounts when you get 3 or more!
● New: 12 x 20 Listening Room: $200
● New: 24 x 20 Listening Room: $385
● Early Bird Vendor Rates good through Jan. 31. ($59/table after.)
NEW: LISTENING ROOMS! Get a private 12 x 20 space: $200 !
● Listening Rooms are connected to the main show floor, with access from the front of the show!
● Each room includes tables and chairs (you set the number and configuration) and electricity.
● Each room has a large glass door for high visibility.
● Banners and signage will draw traffic to the Listening Room hallways.
● Larger, 24 x 20 Listening Rooms also available: $385.
These rooms are perfect for showing off your sound!
Dealer set-up: 8 – 11 am Sunday. Early Birds get in at 10 am – Try to be mostly set up by then!
Dana@DanaCain.com