Doris Day (born Doris Mary Kappelhoff; April 3, 1922 – May 13, 2019) was an American actress, singer, and animal welfare activist. She began her career as a big band singer in 1939, achieving commercial success in 1945 with two No. 1 recordings, "Sentimental Journey" and "My Dreams Are Getting Better All the Time" with Les Brown & His Band of Renown. She left Brown to embark on a solo career and recorded more than 650 songs from 1947 to 1967.
Day's film career began during the latter part of the classical Hollywood era with the film Romance on the High Seas (1948), leading to a 20-year career as a motion picture actress. She starred in films of many genres, including musicals, comedies, and dramas. She played the title role in Calamity Jane (1953) and starred in Alfred Hitchcock's The Man Who Knew Too Much (1956) with James Stewart. Her best-known films are those in which she co-starred with Rock Hudson, chief among them 1959's Pillow Talk, for which she was nominated for the Academy Award for Best Actress. She also worked with James Garner on both Move Over, Darling (1963) and The Thrill of It All (1963), and also starred with Clark Gable, Cary Grant, James Cagney, David Niven, Jack Lemmon, Frank Sinatra, Richard Widmark, Kirk Douglas, Lauren Bacall and Rod Taylor in various movies. After ending her film career in 1968, only briefly removed from the height of her popularity, she starred in the sitcom The Doris Day Show (1968–1973).
Day became one of the biggest film stars in the early 1960s, and as of 2012 was one of eight performers to have been the top box-office earner in the United States four times. In 2011, she released her 29th studio album My Heart which contained new material and became a UK Top 10 album. She received the Grammy Lifetime Achievement Award and a Legend Award from the Society of Singers. In 1960, she was nominated for the Academy Award for Best Actress, and was given the Cecil B. DeMille Award for lifetime achievement in motion pictures in 1989. In 2004, she was awarded the Presidential Medal of Freedom; this was followed in 2011 by the Los Angeles Film Critics Association's Career Achievement Award.
Go here to read a more complete biography: https://en.wikipedia.org/wiki/Doris_Day
* * * * *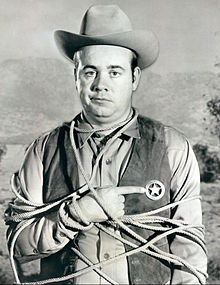 Other Notable Musicians' Deaths…
May 2019
15: Chuck Barksdale, 84, American singer (The Dells).
14: Tim Conway, 85, American actor and comedian (McHale's Navy, The Carol Burnett Show, SpongeBob SquarePants), complications from normal pressure hydrocephalus [commonly called 'water on the brain'] [Editor's note: I know Tim was not a musician but he certainly deserves a tribute here since he made so many of us laugh to the point of "ROFLMAO".] Étienne Perruchon, 61, French composer; Leon Rausch, 91, American singer; Mike Wilhelm, 77, American musician (The Charlatans, Flamin' Groovies), cancer.
13: Doris Day, 97, American actress (Pillow Talk, Calamity Jane), singer ("Que Sera, Sera") and animal welfare activist, Golden Globe winner (1958, 1960, 1963, 1989), pneumonia; Behnam Safavi, 35, Iranian pop music singer, complications from brain surgery.
12: Hiralal Yadav, 93, Indian folk singer.
10: Malcolm Black, 58, New Zealand musician (Netherworld Dancing Toys), bowel cancer.
9: Arif Malikov, 85, Azerbaijani composer, People's Artist of the USSR (1986).
8: Segundo Bautista, 85, Ecuadorian composer; Luther Jennings, 86, American singer (Jackson Southernaires); Yevgeny Krylatov, 85, Russian film composer (Film, Film, Film), pneumonia; Dominique Lawalrée, 64, Belgian composer and keyboard player.