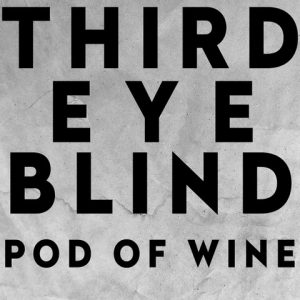 Jason Slater (March 8, 1971 – December 9, 2020) was an American musician, record producer, mixer, and songwriter.
He was the founding bassist for Third Eye Blind. After his departure, he became the bassist, songwriter and record producer for the rock bands Snake River Conspiracy, Microdot (with George Lynch), Revenge of the Triads (with Charlie Clouser and Troy Van Leeuwen) as well as for the rap rock project, Brougham.
Jason Slater grew up in Palo Alto, California, where he helped formed the bands Third Eye Blind, Brougham and Snake River Conspiracy.
After leaving Third Eye Blind, Slater produced four albums by progressive rock band Queensryche. On December 9, 2020, Slater died from liver failure at a Maui, Hawaii hospital. He was 49 years old.
https://en.wikipedia.org/wiki/Jason_Slater
* * * * *
Other Notable Musicians' Deaths…
December 2020
9: Jason Slater, 49, American rock bassist (Third Eye Blind, Snake River Conspiracy, Brougham), liver failure.
8: Harold Budd, 84, American avant-garde composer and poet, complications from COVID-19.
7: LD Beghtol, 55, American musician (Flare Acoustic Arts League, LD & the New Criticism, Moth Wranglers) and writer; Vadim Petrov, 88, Czech composer and pianist; Howard Wales, 77, American keyboardist ("Truckin'"), cerebral hemorrhage.
6: Petras Bingelis, 77, Lithuanian conductor, COVID-19; Klaus Ofczarek, 81, Austrian actor (Klimt, North Face) and opera singer; Eric Pacheco, 53, American bass guitarist (Babylon A.D.) Halyna Polyvanova, 91, Ukrainian operatic soprano; Džej Ramadanovski, 56, Serbian singer.
5: Sara Carreira, 21, French-Portuguese singer, traffic collision.
4: Franco Bolignari, 91, Italian singer.
3: André Gagnon, 84, Canadian composer and conductor, Lewy body dementia; Volodymyr Huba, 81, Ukrainian composer and poet; Ron Mathewson, 76, Scottish jazz double bassist and bass guitarist, COVID-19.
1: Luis César Aguirre, Mexican musician; Dan Morrison, Australian ska punk drummer (Area-7), injuries from a fall.