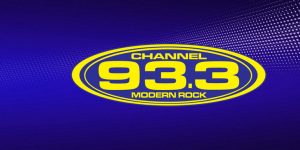 From Alf on Facebook, 6/21/17: These are the thirteen artists in the running to play #BigGig17. Their songs will go out to the Channel 93.3 Music Nerds starting tomorrow. The top five artists based on their responses will be invited to play Big Gig at Fiddler's Green on Saturday August 12th with Blink 182, Bleachers, Marian Hill, The Wind and the Wave, Dreamers and Sir Sly. The bands that finish second, third, fourth and fifth will play the Locals Only stage on the green. The band that finishes first will open the main stage!
Also, I'll be playing all thirteen artists on Locals only this Sunday at 9pm.
Ready? Here we go, in no particular order:
• Wildermiss
• VYNYL
• SkyLaw
• P O P F I L T E R
• Nightlove
• Retrofette
• Adara
• Cities
• Compass & Cavern
• OptycNerd
• Miguel Dakota
• MEDIC
• SYLVA
Good luck, guys!