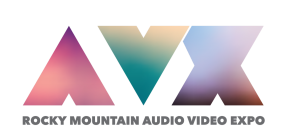 AVX will feature over 100 manufacturers, access to industry experts and local pros, workshops and seminars with a focus on emerging AV and Broadcast technologies. AVX introduces integrated AV systems that provide solutions for IT, AV, Broadcast, Cable, Satellite, Digital Signage and Presentation Technologies making it possible for corporate decision makers, producers, distributors and end users to stay on the forefront, whether on Television, Mobile, Digital Signage, The Internet or Social Media.
What: Rocky Mountain Audio Video Expo
When: Wednesday & Thursday, October 16-17, 2019
Where: Crowne Plaza DIA, Denver
Times: Wednesday – 10:00 a.m. to 5:00 p.m. | Thursday -10 a.m. to 3:00 p.m.
Cost: $15 Admission (unless pre-registered)
Don't forget to come by the Open Media Foundation/Denver Open Media booth!
Open Media Foundation
700 Kalamath Street, Denver, CO 80204
720-222-0159
http://www.openmediafoundation.org