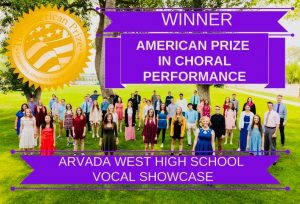 I am so humbled and honored to announce that Arvada West's Vocal Showcase has been named WINNER of the AMERICAN PRIZE in Choral Performance!!! To all of the past and present AWest choir students – you have worked so hard through the years, laying your hearts on the line and pouring your whole selves into your music making each and every day. Thank you from the bottom of my heart for your love and dedication.
Read the announcement here:
https://theamericanprize.blogspot.com/2018/06/winners-choral-ensembles-2017-18.html
Chris Maunu
Director
# # # # #
The Hollow is honored to have been nominated for our 1st Denver Westword Music Showcase award for Best Rock Band. If you believe we deserve the award, please vote for us here!
2018musicshowcasepoll.westword.com
http://2018musicshowcasepoll.westword.com/
#DenverMusic #DenverRocks #WestwordShow
# # # # #
PJ ZAHN rhythm's section Andy Ard, Mike Reid and Bob Spradling are excited to be playing a show on June 25th at Red Rocks Amphitheater with the 175 member "Voices Rock" choir as part of Series Fest, the award-winning television festival. Lady Antebellum, will headline and make their Red Rocks debut with a preview of Kevin Costner's new series Yellowstone.