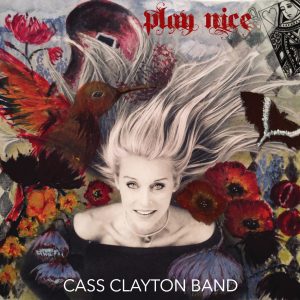 This is a special installment of our count down and we need you to vote! You'll see the list of artists below and when you click on the Spreaker link you will hear them. So, text your vote to 720-324-7278. Heard on KUVO 92.9 FM and 89.3 HD3, Friday 6:00pm and Sunday 9:00am
You can also leave your voice vote and you might hear it on one of our upcoming shows!
At the end of thirteen weeks, one of three top artists will win up to $500. Sponsored by Denver School of Rock!
https://www.spreaker.com/user/10869949/innervision-fm-combo-top-20-count-down-1
Joel Ashmore & Dave Brophy – World Gone Cray
Justin Faye – Bree Tree
Cass Clayton & Taylor Scott – The Most Beautiful
Isabelle Stillman – Kid
Michelle Roderick – Over You
Jim Seely – Roll the Dice
Laurie Dameron – Do You Think of Me
Eric Peterson – Dark Sky
Erik Nelson – Rendezvous for Two
Robert Hojaboom – A House Divided
Gordon Louis – Accordion Caravan
Patrick O'Flynn & Mimi Munroe – 40 Hours
Steve Son – That Rockin Beat
Jeffrey Dallet – Mile High Lament
Daniel Ray Scott – She Takes On To Me
Sloan & Sonna Robison – Closer
Cass Clayton & Taylor Scott – The B Side
Don Gnecco – Love Lifts Me Up High
Joel Ashmore & Dave Brophy – Truth is Dead
Isabelle Stillman – That Salinger Novel
Subscribe and sign up for our free newsletter http://www.innervisionrecords.org