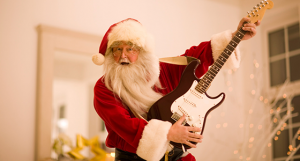 Axes for Christmas! Listen every weekday this week for your repeat offenders throughout the day from 6AM – 6PM to win an AXE signed by bands like Godsmack, I Prevail, and more. When you hear the repeat offender, be caller ten to 303-713-ROCK to win!
107.9 KBPI Presents Five Finger Death Punch with Papa Roach, I Prevail and Ice Nine Kills at Red Rocks on Monday, April 27th, 2020. Tickets Early On-Sale this Thursday, December 6. Get the full concert details on the concert calendar at KBPI.com
Colorado Gives Day
It's the 10th anniversary of Colorado Gives Day. Join the movement to "give where you live" and raise millions for Colorado nonprofits next Tuesday, December 10. Colorado Gives Day powered by http://www.ColoradoGives.org.
107.9 KBPI
©2019 107.9 KBPI
iHeartMedia, Inc.
4695 South Monaco St
Denver, CO 80237