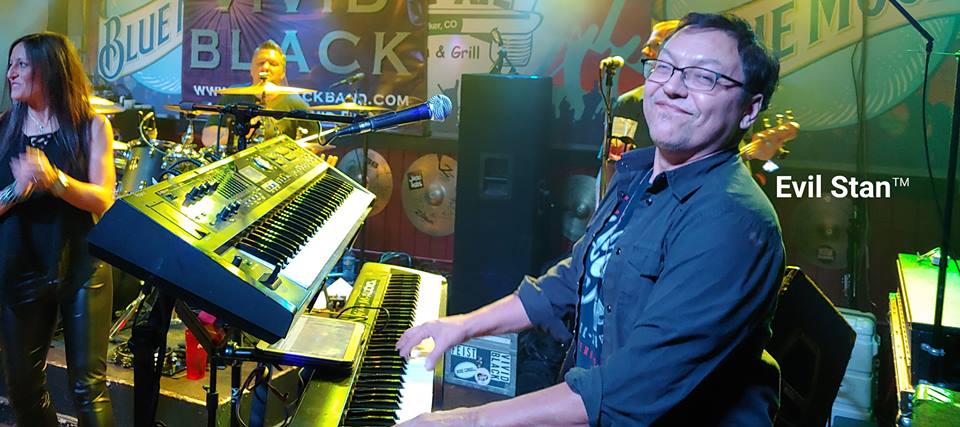 MUSIC NOTES: Stan Monroe Responds to Complaint About New Music Sucking
From Stan Monroe on FB, 5/13/19: On the Colorado Tribute and Cover Band page, a guy posted a "complaint letter" to the music industry complaining that new music sucks and there is a lack of talent in the music industry today. Here was my response:
I have to strongly disagree.
This is the same argument that has been going on since the beginning of recorded music.
Old fogies hate the music of youth.
Parents in the 50s used to complain that Jerry Lee Lewis was "all noise." They complained that Little Richard was corrupting America's youth. And the pelvic motions of Elvis were scandalous!
In the 60s and 70s parents complained: "You can't understand the words!"
In the 80s, old farts complained about Ozzie Osbourne being evil, and "Smokin' in the Boy's Room" leading kids into drugs.
In the 90s, old folks complained that Garth Brooks wasn't "real country." Now, he is considered part of the traditional canon while New Country is being trashed for not sounding like George Jones or Merle Haggard. While kids may enjoy the old stuff, they want Florida George Line and Lady Antebellum.
Great music is being made today. A lot of it. But, as always, it is not meant to appeal to folks over 40 just like Motley Crew and Buddy Holly were not meant to appeal to anyone over 40 back in the day.
(Besides, there was a lot of shitty music back in the day. Trash like "Louie, Louie," "Tip Toe Through the Tulips," and "The Lion Sleeps Tonight." And how in the Hell did Boy George make it big?)
Pop music is always about the rebellion of youth. Teens want their own music, not the music of their parents. They want something fresh, something they can call their own, and there is plenty of that. Always has been.
Always will be.
Music evolves.
You peeps are showing your age. Live a little. Ed Sheeran, Beyonce, Drake, Imagine Dragons, 21 Pilots, and The Chain Smokers are kicking out new songs for the ages. Great songs that sound like noise to anyone over 40, just as they should.
Guys like Bruno Mars and many, many other male and female artists of the last ten years are incredibly talented. (If you doubt me, watch Bruno's 2014 Super Bowl performance. The guy is an amazing drummer.)
It is great that cover bands, tribute bands, and live music is thriving in Denver. We can all be thankful for that, but it's not because new music sucks.
New music kicks ass.
If you are over 40 and you hate new music, congrats! You're supposed to hate it.
~Evil Stan™
[Editor's note: I can remember when a co-worker of mine commented, on hearing Guns N Roses' song, "Sweet Child of Mine", for the first time that "that song will never go anywhere… it sucks."]