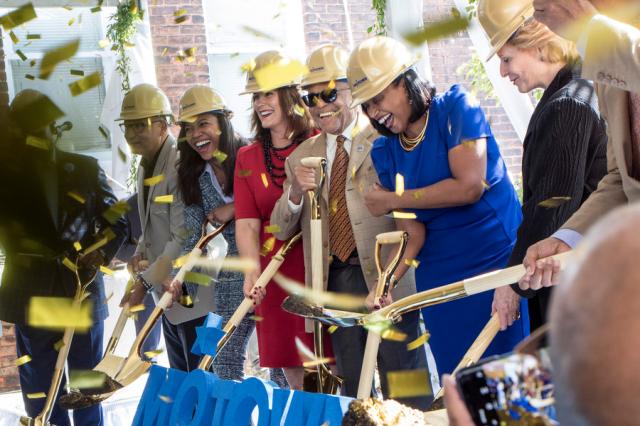 NEWS: Berry Gordy Announces Retirement; Motown Founder Bows Out
By Brian McCollum, Detroit Free Press,USA TODAY Entertainment 6 | The Chairman has stepped down – and likely taken his final bow in Detroit. Berry Gordy, the Detroit native who built Motown Records from a shoestring operation into a music, film and television empire, told a hometown crowd Sunday night that he is at last retiring.
"I have come full circle," he said onstage during Motown's 60th anniversary program at Orchestra Hall. "It is only appropriate (to announce this) while here in Detroit, the city where my fairy tale happened with all of you."
The enterprising Gordy helped revolutionize American and global culture via Motown, shepherding young Detroit talent and eventually churning out stars such as Diana Ross & the Supremes, Stevie Wonder, Marvin Gaye, the Temptations and the Jackson 5.
Although Gordy sold the record label in 1988 and later parceled off its song-publishing arm, the 89-year-old has remained very much in the business of Motown. In recent years, his creative pursuits have included a Broadway musical and a Showtime documentary about the company.
He's also been closely involved with the Motown Museum's $50 million expansion campaign, including a $4 million donation to the project last month.
> > > > > > > >
Gordy, who has lived in L.A. since moving his operations there in the early 1970s, will turn 90 in November.
Contact Detroit Free Press music writer Brian McCollum: 313-223-4450 or bmccollum@freepress.com.
Read the whole article here:
https://www.yahoo.com/entertainment/berry-gordy-announces-retirement-motown-102559980.html