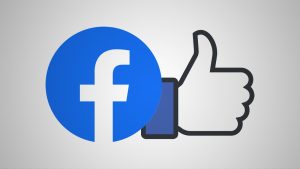 By Alex Hern, The Guardian | In August 2015, Facebook rolled out a new feature: the ability to broadcast live video streams from the company's app for power users, Facebook Mentions. Six months later, the feature, now branded Facebook Live, began a slow rollout for normal users, initially in the United States.
In classic Facebook style, the feature was late arriving, slow to roll out, and steadily demolished the competition. Meerkat, the company which ignited the live streaming craze, launched its mobile app in February 2015 and went meteoric at the South by Southwest Festival in March that year. But its time in the sun was limited: shortly after SXSW ended, Twitter subsidiary Periscope launched its own, technically superior, live-streaming service, eclipsing Meerkat almost instantly.
For almost a year, Periscope dominated live streaming, peaking, bizarrely, with the phenomenon of 20,000 people watching pedestrians trying to navigate a large puddle in Newcastle. But Facebook's sheer scale ensures that when it sets its sights on an area, there's very little most competitors can do to keep it from rolling over them like a juggernaut.
Facebook has thrown resources at its live-streaming product. Extensive developer time, ad budget, and media partnerships are all devoted to ensuring that it's a success, thanks in part to orders from the very top: its chief executive, Mark Zuckerberg, is said to personally support the product, which he sees as instrumental to the next stage of Facebook's growth, and has been one of the most prolific users of the feature, periodically "going live" on his own Facebook page to answer questions from users.
> > > > > > > > >
Read the rest here:
https://www.theguardian.com/technology/2017/jan/05/facebook-live-social-media-live-streaming?
[Thanks to Wendy Clark for alerting us to this article:
https://www.facebook.com/wendy.n.clar
k]