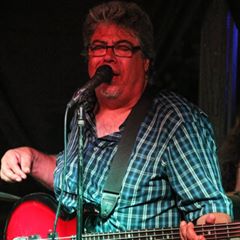 NEWS NOTES: Bill Wright: Saturday, Sept. 7th – Getting Together for Geno Sirokman and Jerry Roy
Bill Wright on Fb, 9/03/19: This Saturday join us @ Jakes Roadhouse. We're dedicating the night to Geno Sirokman. Praying he pulls out of coma and gets well!! It's Jerry Roy's birthday, too. Let's get together and show our appreciation to two of the best friends (bass players) and people I know. 8:00 p.m. at Jake's, 5980 North Lamar Street, Arvada, CO | 303-424-7266.
Veronica Merkl: His brother got hit by a guy running a red light and now this? That poor family.