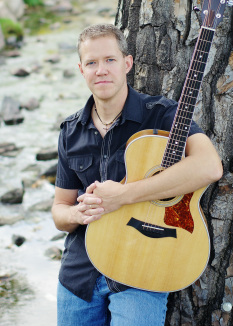 REPORTS: The Valuable Info You Missed at the April 22nd COMBO Meeting
The subject for COMBO's general meeting on April 22nd was "Is Vinyl Coming Back? Are CDs Still Viable? What Media is Best for YOU?" We presented a panel on those subjects since there are so many forms of getting your music out besides gigging at the local bar or coffee shop. We had representatives from vinyl, CD, and other forms of media that spoke about ways to help you decide what might be best for you to sell at your shows as well as online. It is noted that Garth Brooks, The Eagles, and Melissa Ethridge have all released their albums on vinyl recently!
The panel included Ryan Dykstra of Ryan Dykstra Records and Vinyl Buff Records, Alex Berenson of Vinyl Me Please, and local singer/songwriters/musicians and recording artists Sharon Glassman, Lauren Brombert, and Allen Kreihbel. Allen and Lauren are co-directors of the Denver Chapter of NSAI.
The panel addressed the craze for bands and artists to offer their albums in vinyl format. People really enjoy listening to the records and sales of record players have also jumped. A fun way to do this is to have "Vinyl Listening Parties" – invite your friends, have them bring a favorite album, along with the jacket, pick favorite songs, listen and or sing along to them, and then discuss the song, its performers, its writers, and other pertinent info about the album and the songs!
Members of the panel also offered new and creative ways to get your music out there. You missed some really super unusual ways that Sharon Glassman found to get her songs not only heard by "strangers" but purchased by them as well and loving the purchase!
Lauren Brombert and Allen Kreihbel covered the latest in putting your songs out on social media and sites like CDBaby, iTunes, TAXI, and so many more.
And Ryan Dykstra talked about his business of putting classic vinyl into small stores where their customers have a chance to peruse and browse through the fabulous records of yesteryear and being able to purchase an album if one strikes their fancy.
As usual, the meeting was free, open to the public and to all ages. It was held from 6:30 until 8:30 p.m. in the Irish Snug's Dublin Room downstairs. Several of us ordered dinner from The Snug's awesome menu!
Mark these on your calendar now!
Saturday, May 18th – Stop by COMBO's booth at the Five Points Jazz Festival
Monday, May 20th – COMBO General Meeting at the Irish Snug, 6:30 p.m.
# # # # #
About Vinyl Me Please:
Vinyl Me, Please is a record of the month club. The best damn record club out there, in fact. Their members number in the thousands and are offered a new vinyl record each month.
Our mission is help people explore, experience, and enjoy music on a deeper level. A tall order, maybe, but it's what gets us out of bed every morning with a thunderous shout. We do that both by sending you great music every month and by making sure you have a ton of fun each step of the way. Music is important, and so are you, and we work our asses off to make sure we do good by both.
We believe in the power of the album as an art form. That music is a form of connection. That an album isn't just something you own, but something that becomes a part of you. And we offer a full sensory experience that encourages you to deeply connect with the music you're listening to. Vinyl is a tangible representation of the music you love, and brings with it a ritual you shouldn't live without. What you listen to and how you listen to it matters. It ends up being an essential part of who you are.
It's like record store day with free shipping and no line ~ Cool Material
Our team is made up of people just like you. Regular folks who think music is one of the most incredible things humanity has ever come up with. And we're committed to giving you the kind of experience that lives up to the records we're sending you. That's what this is all about after all. Discovering incredible records in incredible ways, month in and month out. And if that sounds like something you could get into, we'd love to have you join our growing worldwide family. If you need a little convincing first, go ahead and check out our archive. We'll be here when you get back.
# # # # #
About Lauren Brombert:
Haunting pop-rock melodies that weave a sonic web of darkness and light. Nimble word craft that conjures up images so vivid they play out like a film. Both delivered by a voice that is equal parts velvet glove and black leather jacket: sensual and edgy, soft and powerful.
It happened in a garage on the outskirts of Paris when she was fourteen. Lauren stepped behind the mic to sit in for the French band Duty Free. In that moment, both she and everyone else in the room caught a glimpse of what the future held. But pressure to pursue a more secure career path took her on a long academic detour. After degrees at Haverford College and Yale University and on her way to becoming a field linguist, she finally stopped resisting her passion and came to terms with what she felt she was meant to do: bring music into the world.
Settling in Chicago, she abandoned herself to songwriting. It wasn't long before her vocal and songwriting skills attracted some of Chicago's finest musicians, including guitarist David Chelimsky, bassist Bob Lizik (Brian Wilson) and drummer Ed Breckenfeld (The Insiders, Jim Peterik). Together they recorded From These Stones (Tessera Records) with engineer/producer Craig Williams. Demonstrating she had "a knack for crafting alluring folk-rock melodies" (Jim DeRogatis, Chicago Sun-Times), the album received critical acclaim and was chosen by The Performing Songwriter magazine as a Top 12 DIY.
Her second album, Closer Than Skin, was released in 2008 after a move to Colorado. A series of award-wiinning singles has been released. "Love's Carousel," "Once Bitten (Never Enough)" and, most recently, "Artifacts."
The daughter of a Parisian and a New Yorker, Lauren grew up on both continents. Her father sang opera and her mother played classical piano. But it was a Beatles record in their collection that ignited her musical passion. At five, she started studying classical piano and then gravitated to the guitar when she was 11. Immersion in different cultures honed her ability to perceive, feel and express what others experience. Whether drawing from her own life or the lives of others, her songs paint vivid portraits that feel intensely personal, exposing insights into the complexity of what it means to be human.
In addition to being featured on several radio stations and in a variety of publications, her song "Walls" appears on Big Fish Little Fish, Vol. 2 (Sweet Pickle Music), a compilation of Chicago's emerging female artists. Now based in Denver, she has performed in various parts of the US, as well as in Paris. She has shared the stage with such artists as Pierce Pettis, Modern English, Kurt Neumann (The BoDeans) and Vertical Horizon.
Lauren has received increasing music industry recognition for her songwriting. In addition to being named a First-Place Winner, she has been given two Outstanding Achievement in Songwriting awards by the Great American Songwriting Contest as a Top 5 Winner. She is also a two-time finalist in the UK Songwriting Contest. Several of her songs have been signed to music licensing agencies in Los Angeles. She is collaborating with songwriters and producers around to world, creating music for herself, for other artists and for placement in film, television and advertising. She is currently working on a new album.
# # # # #
About Sharon Glassman:
I'm a boundary-busting entertainer with heart
● songwriter and designer of innovative art that sings for you
● branded podcast creator
● voice actor
● performing novelist
I connect busy folks to helpful information in friendly ways
As a branded podcast creator, host and producer, I've conceived and co-hosted a sponsored talk show for a Golden Girls head writer; a fiction serial with original songs and a global cast; fun science features and more.
As the designer/songwriter of Smile Songs art that sings for you, I create original greeting cards, prints and posters that boost the spirits. Custom songs for joyous personal and professional milestones; jingles for brands and businesses.
As a voice-over artist, I've been a voice of Lifetime Television; recorded for Colorado and Wyoming tourism, regional and national brands.
As a live entertainer, I've sung about Twitter on a Broadway stage; told stories nationwide; performed a novel with actors, musicians and pastries. Produced an audio novel with actors and songs that you can hear on a bottle of wine.
As a for-hire audio creator, producer and voice talent, I help kind folks and companies
● Explain things clearly
● Entertain people heartily
● Tell their story beautifully
# # # # #
About Allen Kreihbel
Allen is a songwriter artist here in the denver area. He is a coordinator for the Denver chapter of NSAI (Nashville Songwriters Association International). He has released a couple solo albums along with several digital singles, and is currently one half of the Father/daughter duo "Tenderline Bridge"
# # # # #
About Ryan Dykstra – Vintage Vinyl Record Boutiques in Colorado
If you or someone you know owns a retail location in Colorado, sees at least 100 customers a day, and would be interested in having a vintage vinyl boutique in the store, please email me through this site.
Retail Locations Throughout Colorado with more coming in 2018!
Amendment XXI Wine Shoppe – Denver
Mile High DJ Supply – Arvada
Things That Glow – Denver
RDR Mobile Record Store Short Bus
C & C Liquor – Fort Collins
Mr. Lee's Barber Shop – Fort Collins
The Colorado Room – Fort Collins
Music Go Round – Fort Collins
Kind Creations – Fort Collins
Old Town Liquors – Fort Collins
Loyalty Liquors – Fort Collins
Neighborhood Liquors – Fort Collins
The Perfect Pour – Fort Collins
Downtown Artery – Fort Collins
Ratio Beerworks – Denver COMING SOON
The Root of the Hill – Boulder COMING SOON
The Lyric Cinema – Fort Collins – COMING SOON
https://www.facebook.com/events/382937862169303/
https://www.facebook.com/events/382819002142721/