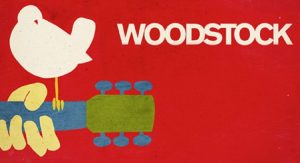 By John W. Barry | The next two weeks may determine the fate of Woodstock 50. In around 100 days, as many as 75,000 attendees and more than 75 musical acts are scheduled to be at the three-day 50th anniversary festival in Watkins Glen.
But permits have yet to be secured. Tickets have yet to go on sale. A date to begin that sale has yet to be announced after being delayed.
On Monday, the festival's financial backer exited the project. On Wednesday, its production company followed.
And the music world has been left wondering how an event 50 years in the making could be scrambling in the final months. And, as it appears to many to be unraveling, how could it possibly get back on track?
Not many answers have come from the companies who have exited the festival. And the performers on the slate — names as big as Jay-Z, Miley Cyrus and Imagine Dragons — have been quiet.
But Michael Lang is confident he can make it work. The Ulster County resident, who co-founded the 1969 Music and Art Fair and is co-producing Woodstock 50, has attributed some of the planning delays to the parties who left.
Lang told the Poughkeepsie Journal, a part of the USA TODAY Network, he expects to have permits secured, and tickets either on sale or an on-sale date announced, in the next two weeks. His team of organizers is also "pretty close" to finding a new financial partner and transitioning to a new production partner. And, he said each of the performers have been paid in full and remain under contract, despite published reports stating the acts may be free to exit.
With all of that pending, Lang said he is worried about nothing.
"I have every intention of seeing this through," he told the Journal, admitting that steps in the planning process started late. "Problems are just things to be solved."
The Festival is scheduled to begin Aug. 16 at Watkins Glen International raceway in Schuyler County.
Read more here:
https://www.msn.com/en-us/music/news/woodstock-50-what-has-gone-wrong-and-how-it-could-still-happen/
This article originally appeared on Poughkeepsie Journal: Woodstock 50: What has gone wrong and how it could still happen
[Thank you to Alex Teitz,
http://www.femmusic.com
, for contributing this article.]