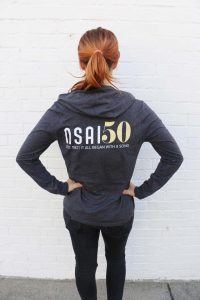 CAUTION: We have been advised by member Michael P. McManus that songwriters from Maryland and Colorado are NOT eligible to enter this contest. COMBO is checking into the matter now and will keep our members and mailing list people informed as to what we find out. However, please feel free to pass the info along to your NSAI member friends in other states who may not know about this contest.
Now open – ends 11:59 p.m. CDST on 10/31/17 (05:59 p.m. UK time on 1 November 2017).
Open to legal residents of the 50 U.S. & D.C. (excluding MD & CO), Canada, Australia, and
United Kingdom 13 years of age or older. Eligible minors must obtain their parents or legal guardians' permission prior to participating. Void in MD, CO & where prohibited. Subject to complete Terms and Conditions available at http://www.nsai.cmt.com.
Established in 1967, NSAI is dedicated to protecting the rights of and serving aspiring and professional songwriters in all genres of music. This year marks the 18th anniversary of the NSAI Song Contest presented by CMT. http://www.nashvillesongwriters.com
• To enter by mail, print this form.
http://www.cmt.com/sitewide/assets/pdf/nsai/form.pdf
• For online submissions, please click here in US or here for Canada, UK and Australia.
• This contest is open to amateur songwriters only.
• All genres of music are accepted and encouraged.
• The entry cost is $35 per song for NSAI members and $45 per song for all non-NSAI members.
• Multiple entries are accepted.
• All entries must be postmarked by the CONTEST DEADLINE: 11:59 p.m. CDST Oct. 31, 2017 (05:59pm UK time on 1 November 2017).
• Judges are comprised of Music Industry Professionals, Professional Songwriters. Songs are judged based on lyrics, melody and composition. Performance and production will not be evaluated.
• Prizes are awarded to one (1) CMT Grand Prize Winner, one (1) Lyric-Only Winner, one (1) Lyric-Only Runner Up, ten (10) Runners-Up and ten (10) Honorable Mentions. All songs entered receive a personalized score sheet.
• Have questions about the contest? We've got answers. Click here for a list of FAQs.
http://www.cmt.com/nsai/2017
Promoted by Nashville Songwriters Association International, 1710 Roy Acuff Place, Nashville, TN USA 37203.
[Thank you to Alex Teitz,
http://www.femmusic.com
, for contributing this article.]