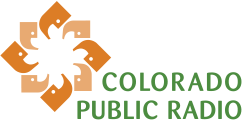 CPR's OpenAir has a rare opportunity for an experienced radio professional to join the team as a Producer and On-Air Host. The OpenAir Producer / On-Air Host is responsible for all promotional and imaging production for the station. As a music host, this person has a passion for, and excellent knowledge of, new and independent music and the ability to share stories behind the music and artists in an authentic way.
Essential responsibilities:
● Produce imaging content for the station to support the programming needs
● Produce promotional messaging
● Provide support as a music host for weekend shifts and as a backup host when needed
● Work with CPR production department to assist with major institutional messaging and content initiatives
● Support the needs of CPR development staff during all major fundraising initiatives
Non-standard hours guaranteed. May require some travel.
Required knowledge and competencies:
● Radio experience required
● Extensive imaging experience necessary
● Familiarity with new, independent and Colorado music
● Knowledge of standard radio studio equipment
Preferred proficiency in:
● Adobe Audition
● Zetta
● Pro Tools
● Musicmaster
How to apply for this job:
To apply, please submit a cover letter that includes where you learned of the opening, resume, three professional references, production and aircheck samples, and salary expectations to hr@cpr.org with "OpenAir Producer/On-air Host" in the subject line.
Electronic applications only. Incomplete applications will not be considered. No Phone calls or drop ins please. Competitive salary and benefits.
Colorado Public Radio is an equal opportunity employer and encourages workplace diversity.
https://andrewhudsonsjobslist.com/jobs/openair-producer-on-air-host-in-greenwood-village-colorado-us/
[Thank you to Alex Teitz,
http://www.femmusic.com
, for contributing this article.]