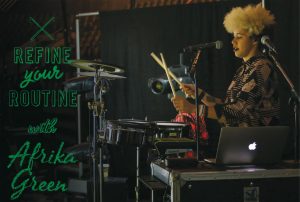 It's time for drummers to get the glory they deserve. Drummers are foundational to a band as they are the rhythm keepers tucked away behind their kits. But playing the drums has always been about more than simply keeping the beat. It's an attitude. A commitment. A way of life.
Shure wants to recognize the rhythm heroes and talented percussionists out there, so we're calling on musicians from 44 countries* around the globe to enter DRUM MASTERY 2019 – The Shure Drum Contest .
This competition aims to shine a spotlight on creative drumming by musicians committed to their craft. Do you have a unique playing style? Or are you simply an amazing performer? We want to show the world why you're a master of the drums. All you have to do is submit a video of you playing solo and demonstrating your skills without any musical accompaniment.
See official rules for complete entry details. Be sure to read and follow all the rules at:
https://drum-mastery.shure.com/docs/drummastery/rules_en.pdf
https://drum-mastery.shure.com/
[Thank you to Alex Teitz,
http://www.femmusic.com
, for contributing this article.]