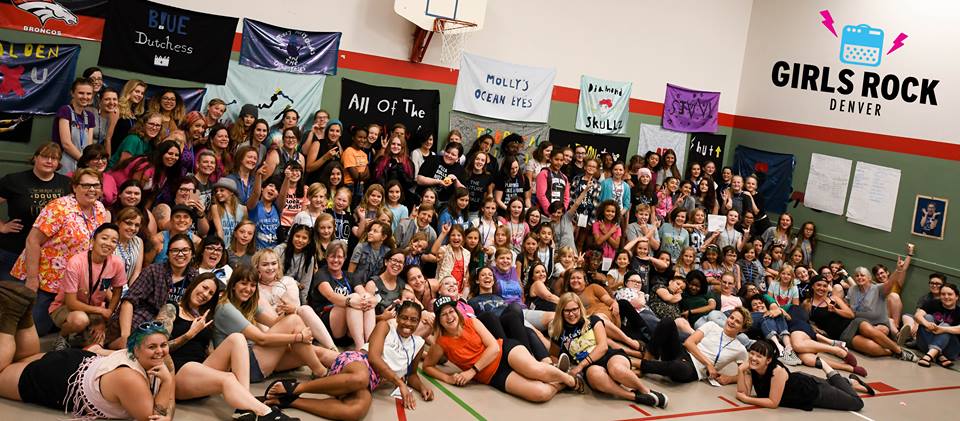 TALENT NEEDED: Girls Rock Denver Looking for Volunteers for 2019 Summer Camp Sessions
Girls Rock Denver will be having the following info sessions, for those who wish to learn more about volunteering with Girls Rock Denver for our 2019 summer camp (July 8th-13th) being held at the Ricardo Flores Magnon Academy. We are actively looking for individuals to help us fill a variety of positions. Musical backgrounds are not required – there are roles for everyone!
Opportunities to attend an info session:
Sunday, May 5th / 10:00am / Prodigy Coffeehouse
Saturday, May 11th / 10:00am / Hooked on Colfax
Thursday, May 30th / 7:00pm / Mutiny Information Cafe
Volunteer applications are coming soon!
Our social channels are below;
Website: https://www.girlsrockdenver.org/about.html
Facebook: https://www.facebook.com/GirlsRockDenver/
Twitter: https://twitter.com/girlsrockdenver
Instagram: https://www.instagram.com/girlsrockdenver/
Many thanks and best regards,
Sheena