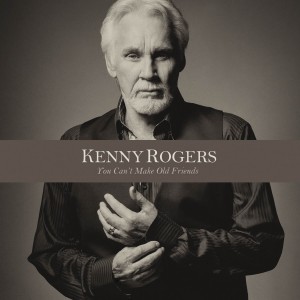 Kenny Rogers admitted it will be difficult to hold back tears when he and Dolly Parton perform together for the last time this fall. The 78-year-old singer is retiring after his current 200-date tour.
"I told Dolly, 'I am going to say goodbye and spend more time with my wife and kids,'" he told Closer Weekly. "So she replied, 'It's been 13 years since we sang on stage together. You cannot get out of town without us doing something.'"
Rogers confirmed it was the 71-year-old country crooner who suggested creating a special one-night-only event in honor of his retirement.
"Working with Dolly is always emotional because we have so much history together," he explained on their 30-year friendship. "Dolly is an old and dear friend. You either have old friends or you don't and I have always had a friend in Dolly. We have always supported each other and have mutual respect."
Rogers and Parton will perform their duets, including "Islands in the Stream" and "You Can't Make Old Friends" during the All In for the Gambler: Kenny Rogers' Farewell Concert Celebration, which is taking place on October 25 in Nashville.
By Stephanie Nolasco
http://www.foxnews.com/entertainment/2017/07/26/kenny-rogers-gets-candid-on-performing-with-dolly-parton-for-last-time.html
You Can't Make Old Friends | Release Date : October 8, 2013
You Can't Make Old Friends (Warner Bros.) was released to critical acclaim in 2013, the same year that Kenny was inducted into the Country Music Hall of Fame and the recipient of the CMA Lifetime Achievement Award. Kenny garnered a GRAMMY Award nomination and Country Music Association (CMA) Award nomination along with his duet partner, Dolly Parton, on the touching title track. There are the captivating story songs and the sincere love songs Rogers' fans have come to expect and love, but the country and pop superstar also shows his versatility with flavors of Rock and Roll, Zydeco, Soul, Gospel, Southern Rock, and sounds of the Southwest interspersed throughout this bold recording.
Track Listing:
1. You Can't Make Old Friends (Duet With Dolly Parton)
2. All I Need Is One
3. You Had To Be There
4. 'Merica
5. Turn This World Around
6. Dreams Of The San Joaquin
7. Don't Leave Me In The Night Time (Featuring Buckwheat Zydeco)
8. Look At You
9. Neon Horses
10. When You Love Someone
11. It's Gonna Be Easy Now